Colorful, crisp, sweet, and bubbly. This Cranberry Peach Prosecco Punch is perfect for a holiday brunch or an exceptionally festive way to ring in the new year!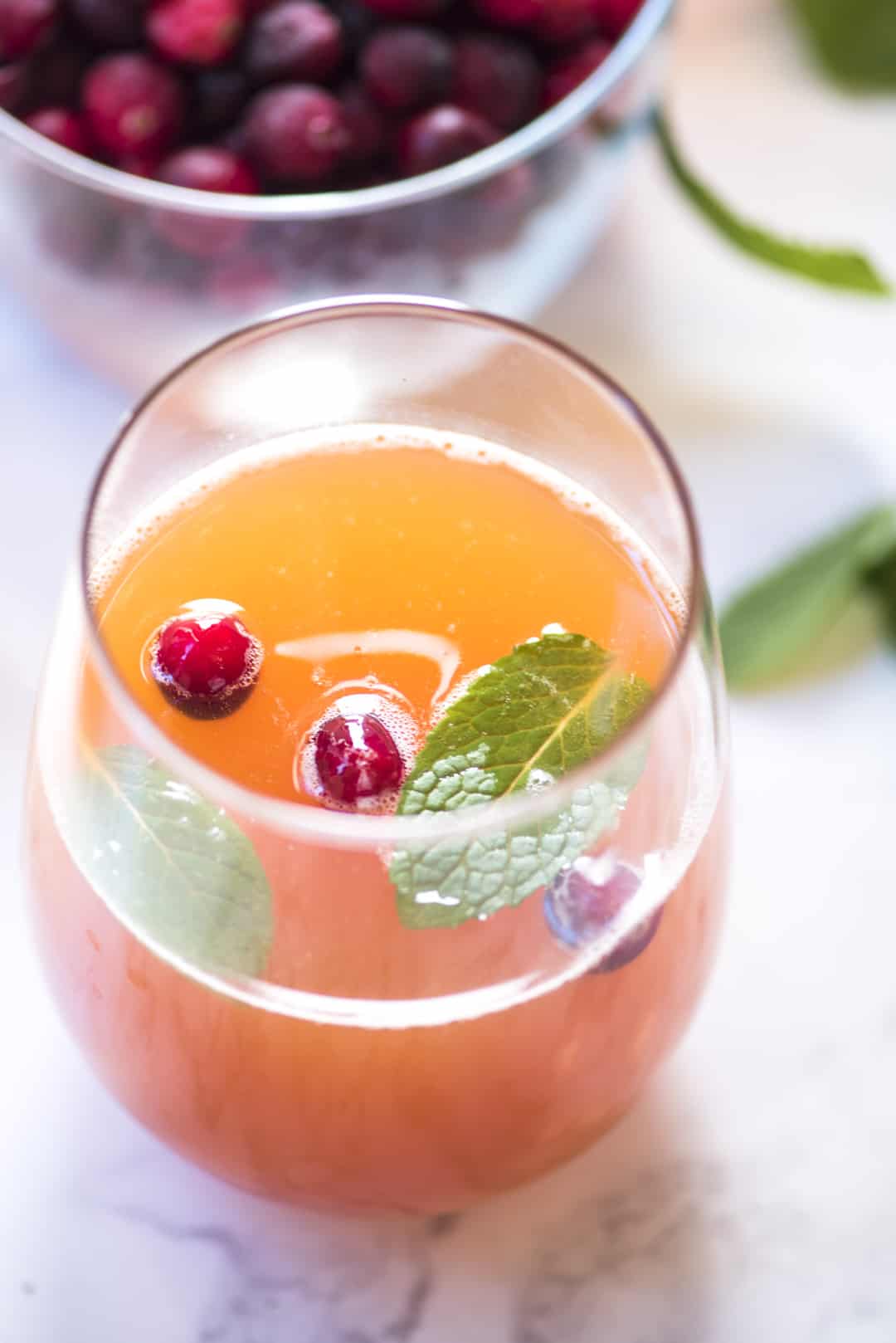 I discovered Prosecco several years ago and I have to say, as the bubbly beverage was being poured into my glass my nose was pointed upwards a bit. You see, I grew up in the home of a woman who loved her Champagne and for Mom it was always a nice crisp, very dry bubbly. When that cork popped you knew the party was ON.
I was so sure that Prosecco wouldn't measure up; that it would be some sort of sad Champs wanna be.
I was dead wrong. The stuff is delicious. Wonderful. Sparkly. Fabulous! It also happens to be quite economical in comparison to Champagne which makes it just perfect for creating fun party punches like this one. Save the expensive bottle of Champagne to enjoy on its own and grab a couple of bottles of Prosecco for your mixed beverages (mimosa, anyone?)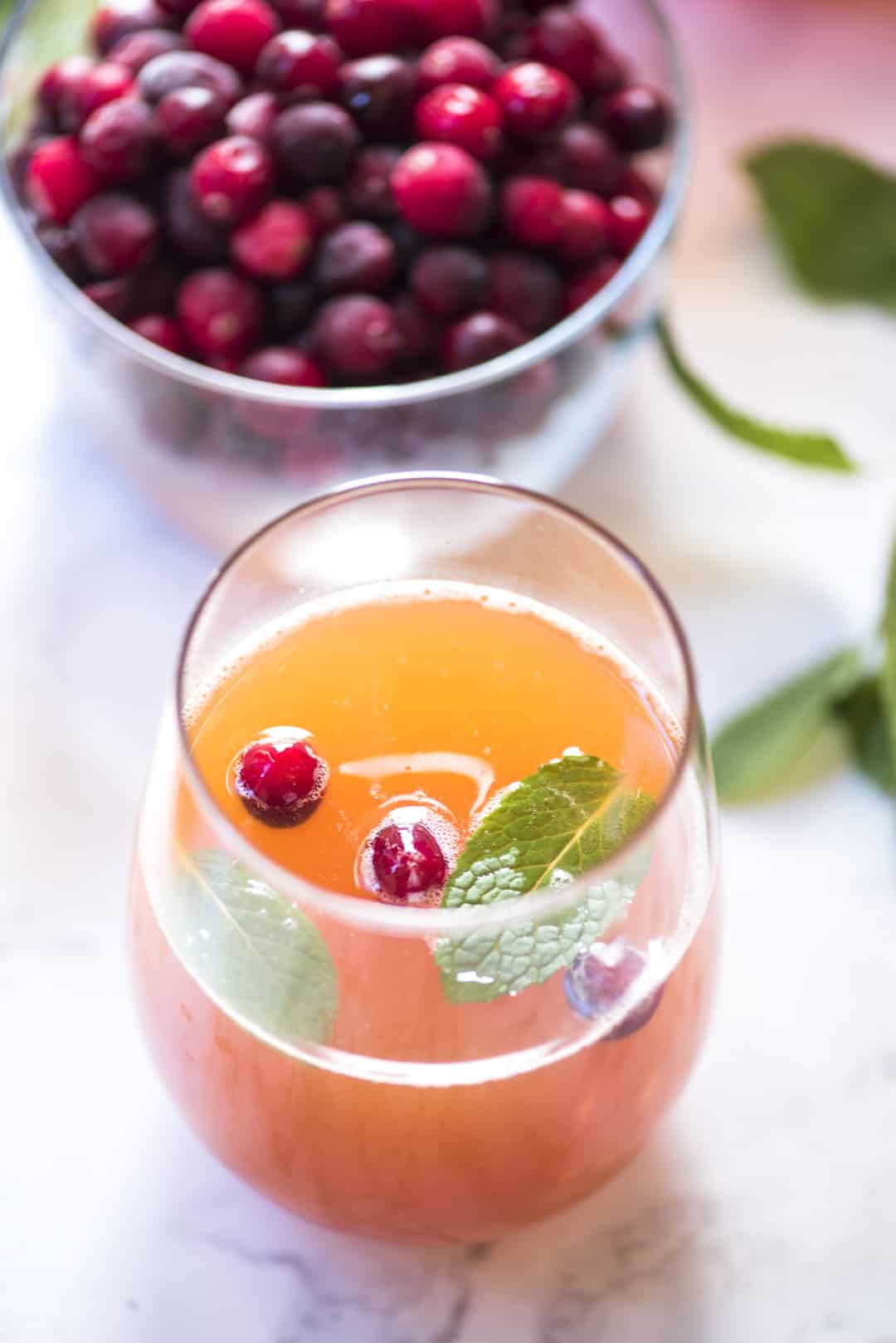 The difference between the two sparkling wines? Champagne is specifically from the Champagne region of France while Prosecco hails from Italy. Processo has a fruitier, more floral quality than most Champagnes and because it is fermented in steel tanks vs. bottles, it has lighter bubbles with a more spritzy quality than the big, bold, long lasting bubbles of Champagne.
But, one of the most striking differences is the price. While you can spend upwards of $40 for a nice bottle of Champagne, you can easily find a wonderful bottle of Prosecco for less than $20 a bottle. Especially at this time of year with all the great grocery store deals on seasonal items.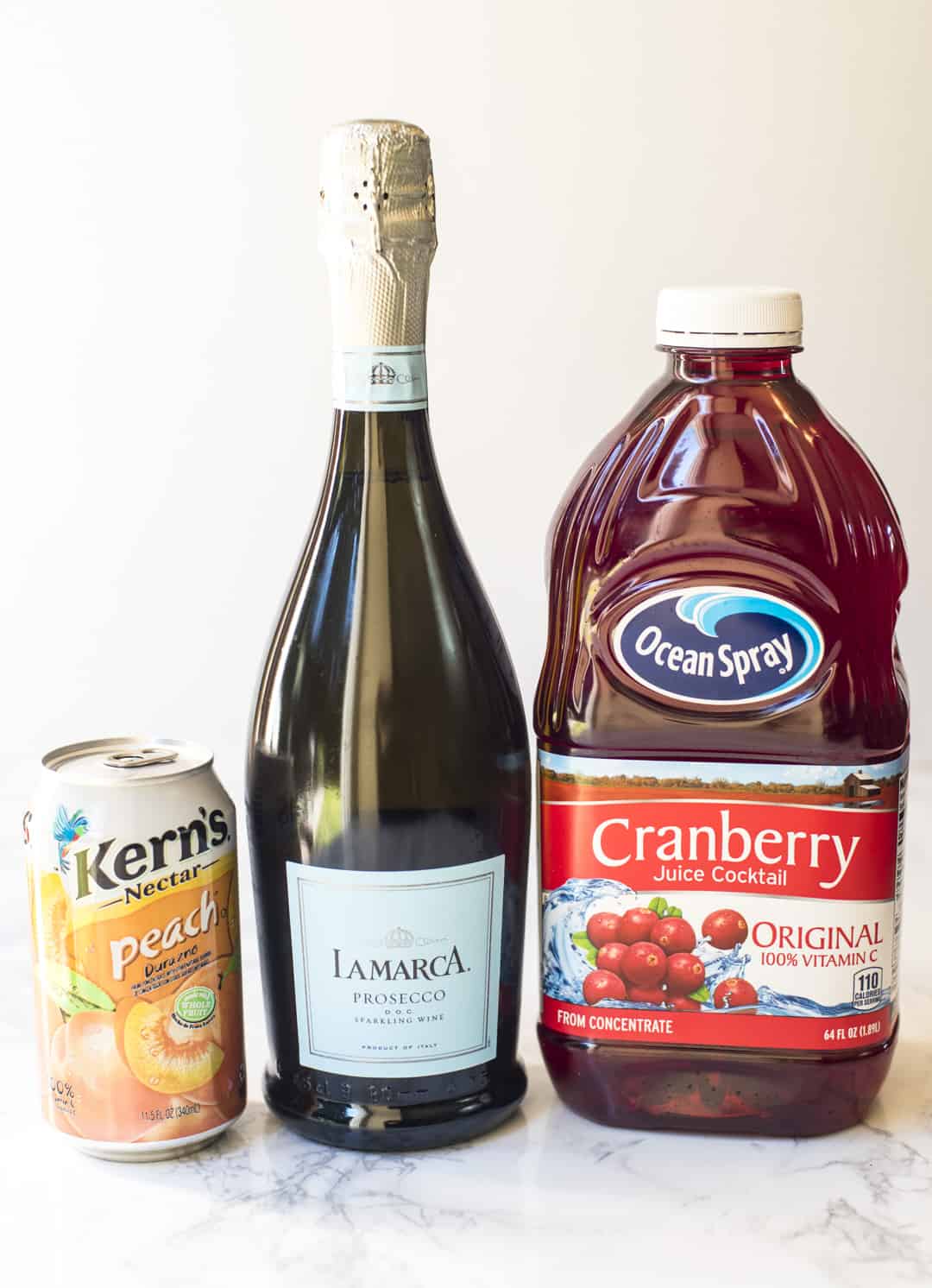 For this delicious party punch you'll need a couple of cans of peach nectar, a bottle of Prosecco, and some cranberry juice cocktail. This La Marca Prosecco is excellent – crisp, refreshing, and delicious all on its own or in mixed beverages.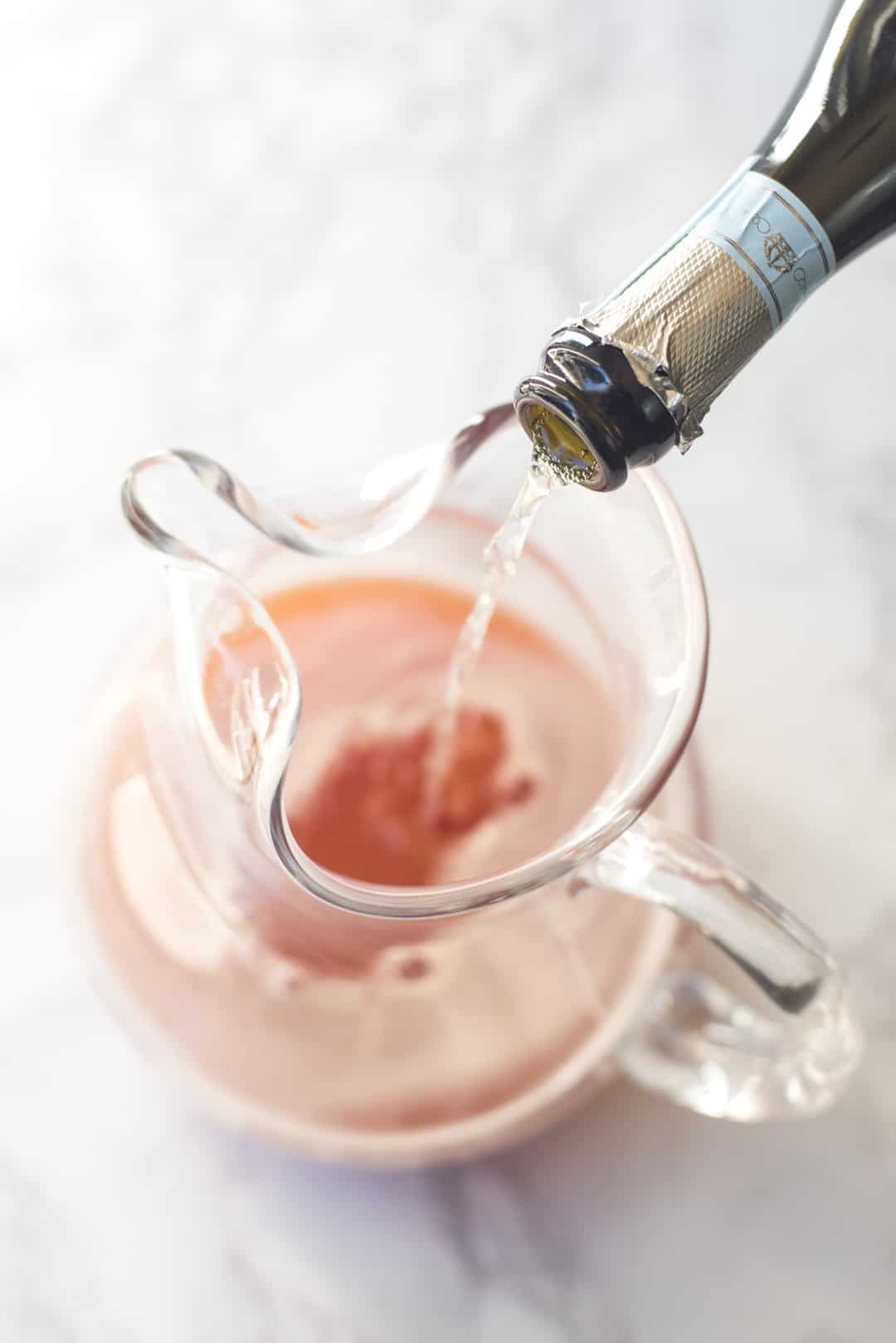 Combine the peach nectar and cranberry juice in a pitcher and when ready to serve, top it off with a chilled bottle of Prosecco.
Cheers to a happy, healthy new year. Let's wipe the slate clean, start fresh, and make it a great year!
Ingredients
1-1/2 cups cranberry juice cocktail
2 11.5 ounce cans peach nectar
1 750 ML bottle Prosecco
Frozen cranberries and fresh mint for garnish (optional)
Instructions
In a large pitcher combine cranberry juice and peach nectar and top off with the bottle of Prosecco.

For a festive touch, garnish with frozen cranberries and fresh mint leaves.
Notes
Make sure that all ingredients are well chilled before mixing.