I've got a plan for dinner tonight that involves a simple list of ingredients including pasta, chicken, and fresh spinach. It's made all in one skillet and it will be on your table in about 30 minutes. This is what I call a solid plan.
If you've read this blog for any length of time you know I'm pretty crazy about fast and easy one-pot meals. It stems from the "life is complicated, dinner shouldn't be" philosophy that I've adopted over the years. After serving many of these simple, delicious meals to my family, I've determined that complicated does not necessarily mean better.
Ever since that momentous day when I discovered you could throw dry pasta into a pot with a slew of other ingredients and end up with a delicious result, things have never quite been the same around here. I've experimented with all kinds of different pasta, meats, and veggies and the recipe I'm sharing today over at eHow has risen to the top as one of my favorites.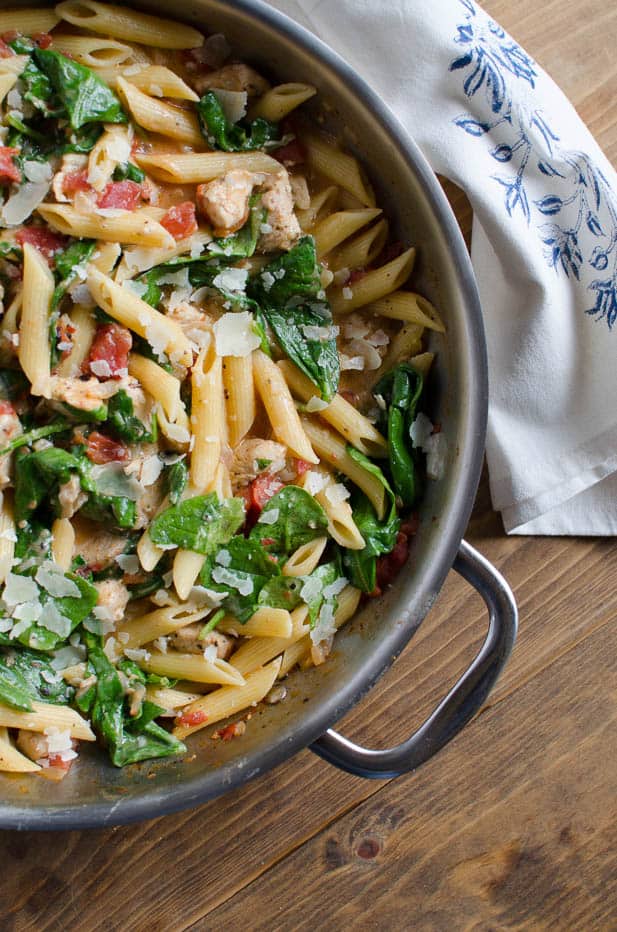 For the full recipe and step-by-step photo tutorial on how to get this thing done, click on the link below. Meet you there!