Pork tenderloin is coated with a smoky cocoa spice rub, roasted to perfection and finished off with a quick and easy red wine pan sauce. This Cocoa Spice Rubbed Pork Tenderloin takes this lean cut to an utterly delicious place!
I'm sharing SCHARFFEN BERGER in my life as part of a sponsored series with Socialstars.
Click HERE to sign up for your FREE email subscription and never miss a recipe!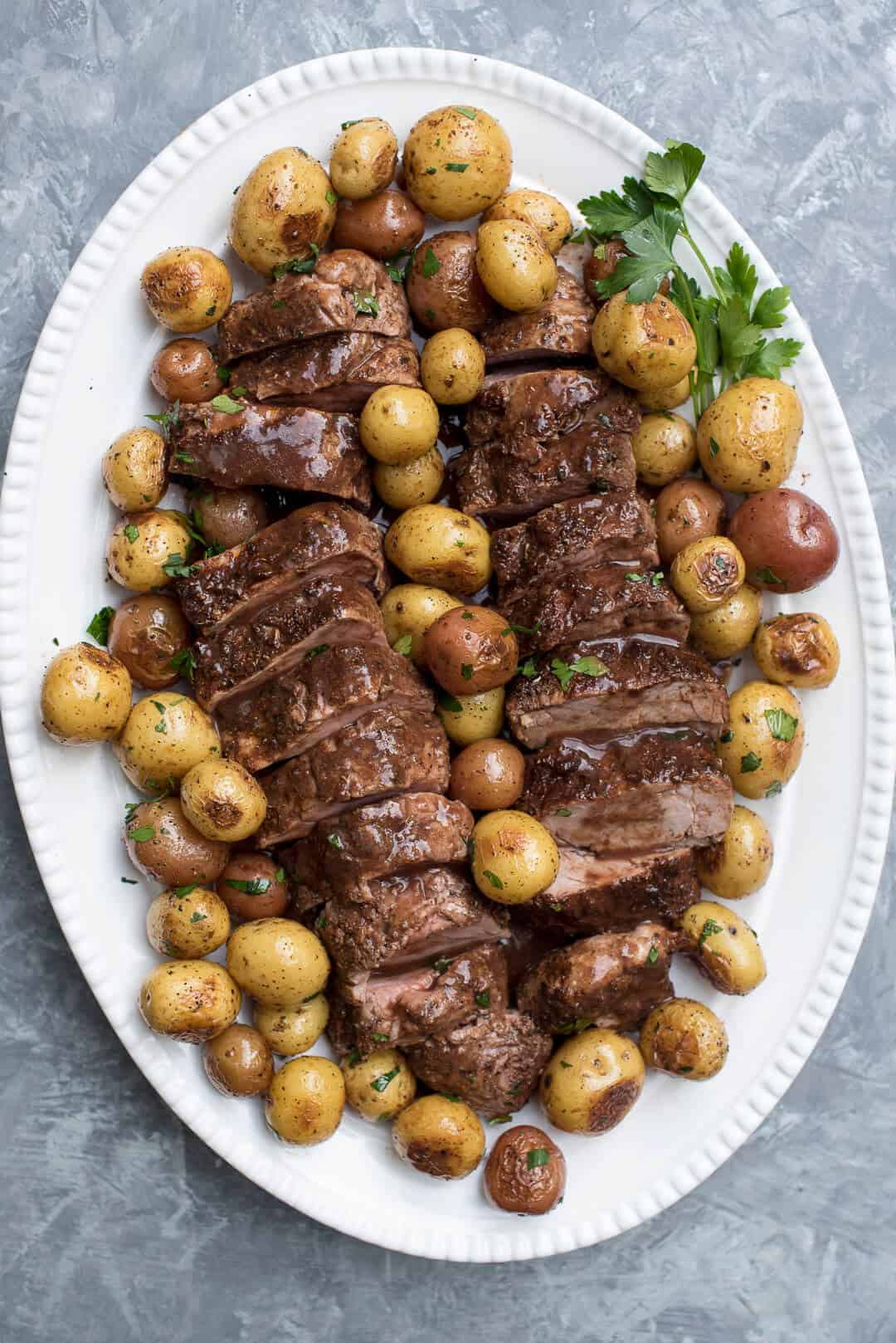 Hello and Happy New Year!
I'm so happy to be sharing my first new recipe for 2018 with you all today. It is the second recipe I've created in partnership with SCHARFFEN BERGER Chocolate and it is a winner of a dish. If you missed my Chocolate Bourbon Pecan Pie Bars, be sure to check them out. They were so yummy I made them for both Thanksgiving and Christmas Eve.
One might assume we'd be talking about chocolate cake, cookies, or something baking-related but I wanted to do something a little unexpected this time and show you how wonderful cocoa powder can be in a savory recipe.
If you've never tried cocoa powder in a spice rub I hope I can convince you to try it! It is a delicious component in spice rubs for both pork and beef.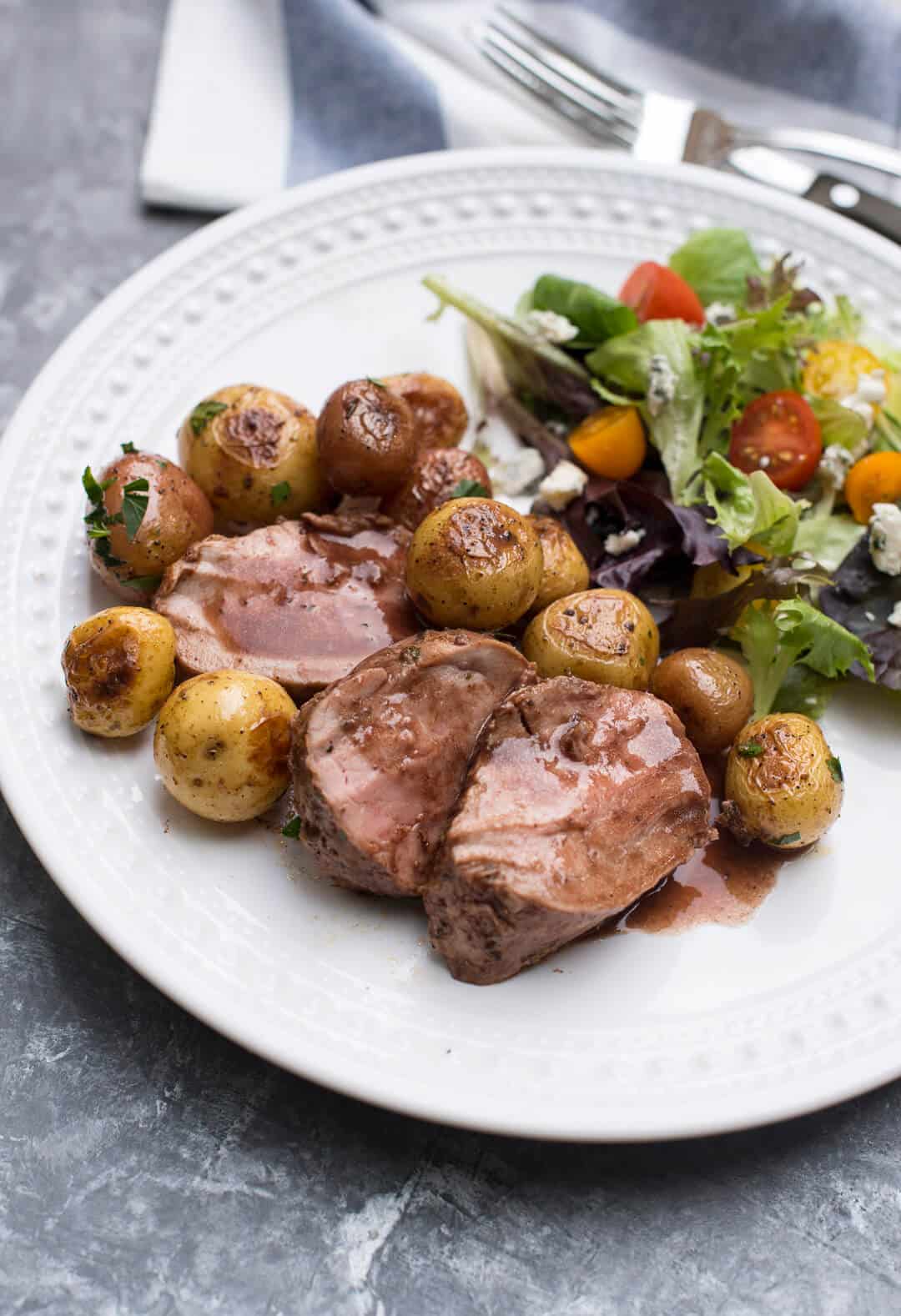 For this recipe I went with my favorite cut of pork – pork tenderloin. It is super lean but if prepared properly it is a wonderfully tender cut. Lean but tender, such a fabulous combination! It's very easy to ensure a tender result with this cut and I'm going to show you just how to do it.   [Read More…]