Your Instant Pot will help you create this luscious dish in a fraction of the time it would take using traditional methods. Instant Pot Beef Burgundy is rustic, flavorful and sure to impress.
Click HERE to sign up for your FREE email subscription and never miss a recipe!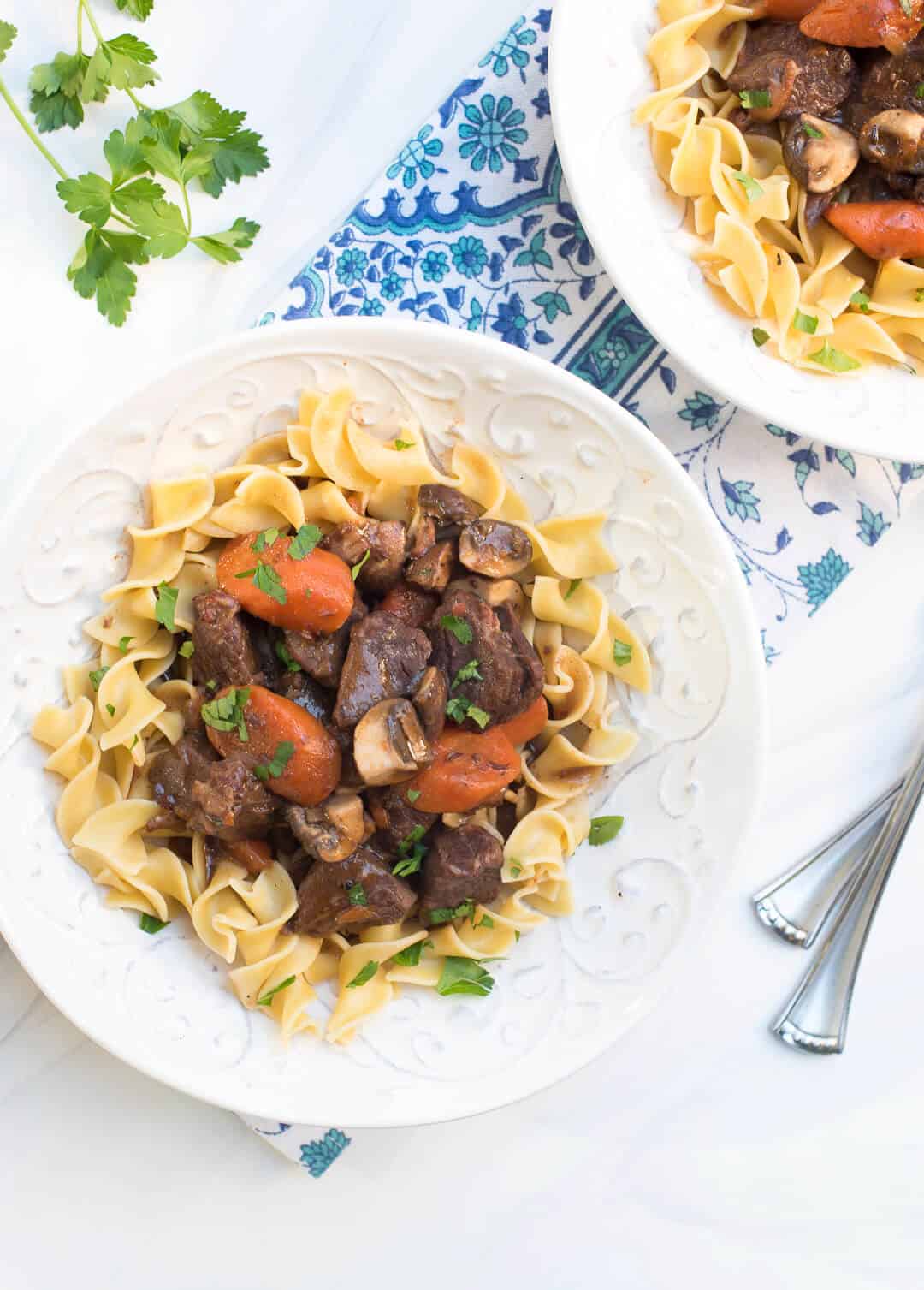 I'm officially in love with my Instant Pot. This incredible recipe has sealed that deal.
I've used it about twice a week since I took the plunge last month and I've had such awesome success with several recipes but this Beef Burgundy! It is literally swoon-worthy. At first bite I knew it had to be the first Instant Pot dinner idea I shared with you all.
In case you missed it, I also did some delicious Instant Pot Mexican Pinto Beans a couple of weeks ago and a basic how-to post – Instant Pot Tips for Beginners – that you should definitely check out if you are new to this appliance.    [Read More…]