When you need an appetizer and you need it fast this Easy Queso Verde is just the ticket. It's ready, start to finish, in about 5 minutes and I guarantee your guests are going to love it!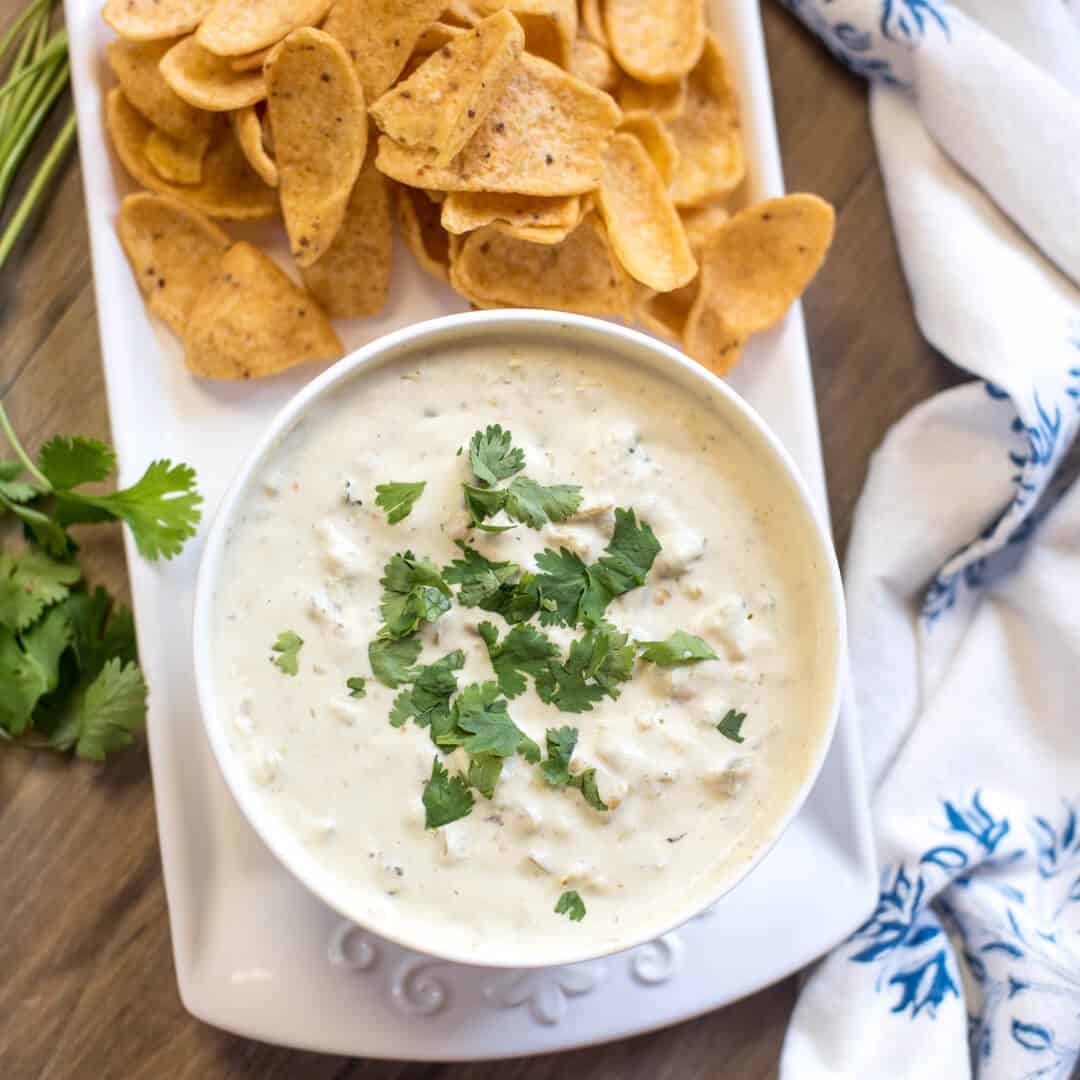 It's always a good idea to keep a list of no-sweat appetizer recipes at your disposal whether it's for a menu you've been planning for weeks or a last minute game day gathering at your house. This recipe is so quick and easy that you can literally start it when your first guests are knocking on your door and you'll be placing it in front of them just minutes later.
It also happens to be highly addictive. I serve it with Frito's Scoops because I love 'em but this cheesy dip would be perfect with tortilla chips as well.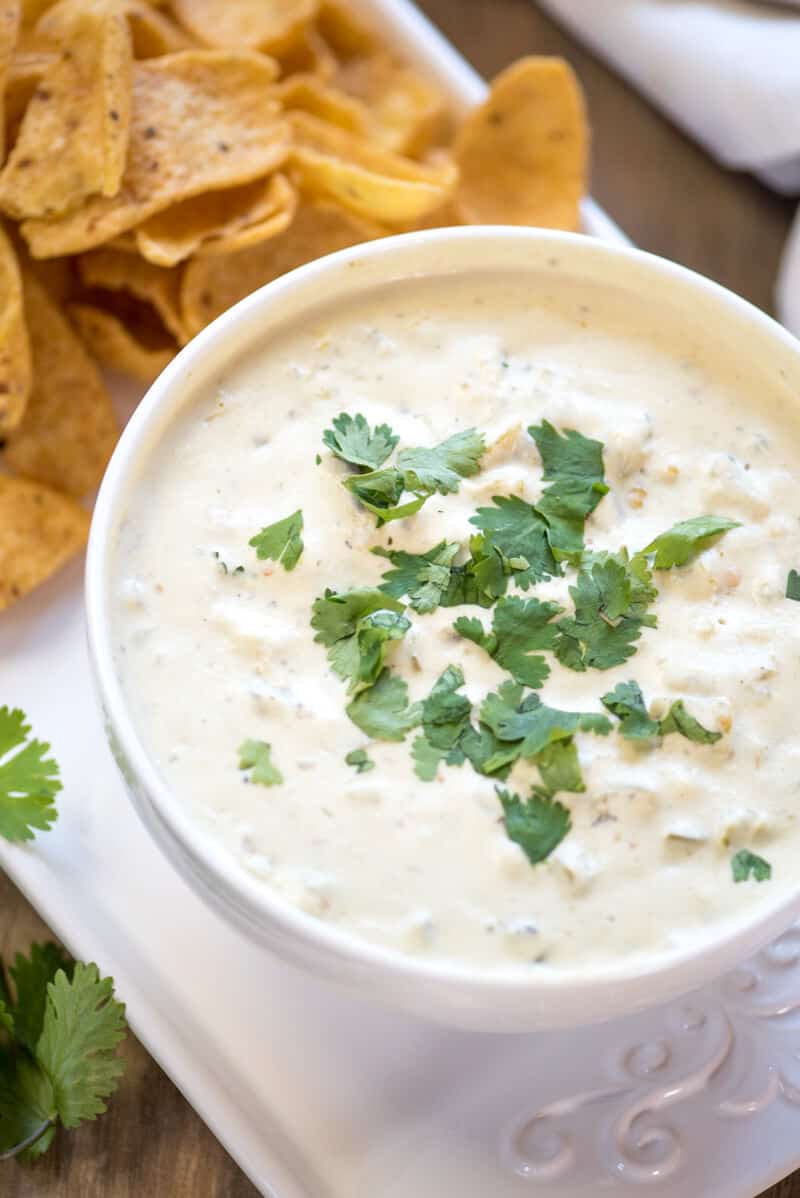 It's delicious immediately after it comes off the stove and if you're lucky enough to have leftovers, it reheats beautifully in the microwave.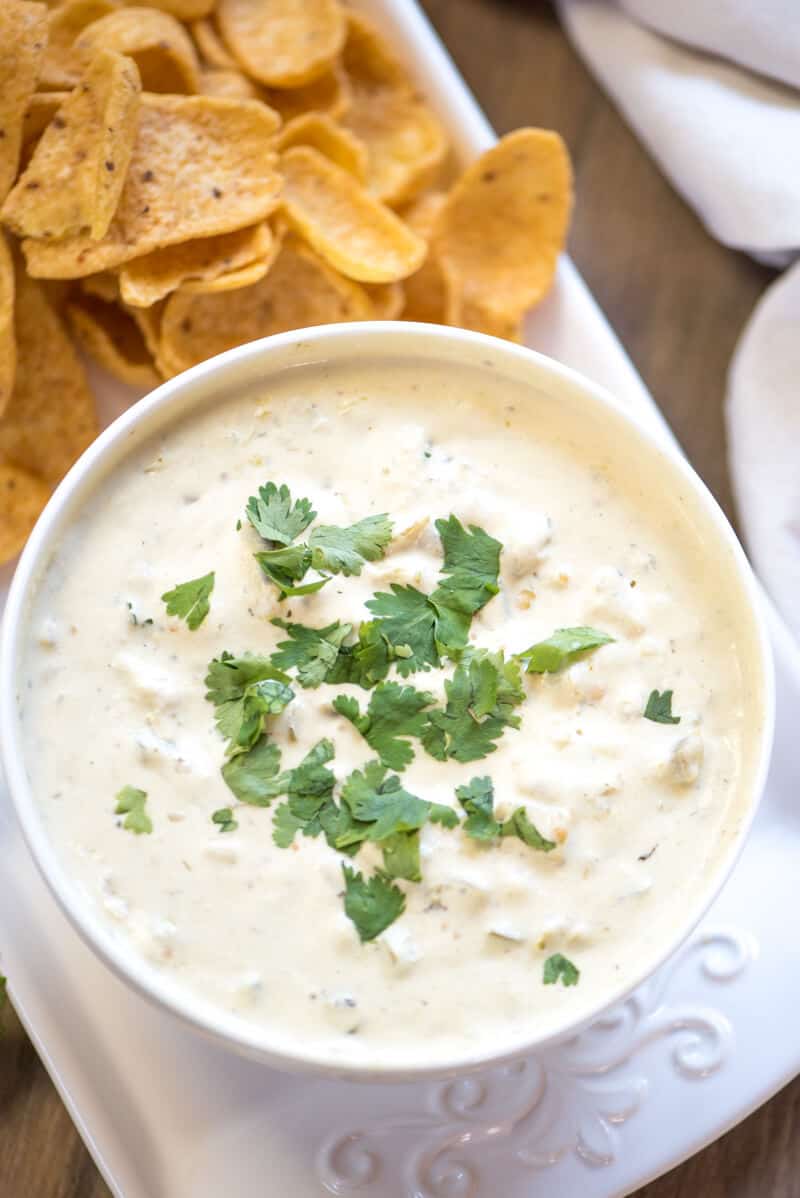 It consists of a jar of verde (green) salsa, cream cheese, a can of diced green chiles, and Monterey Jack Cheese, all simmered together on the the stove until melt-y and delicious. Transfer the dip to a bowl and garnish with a touch of cilantro and that is it, my friends.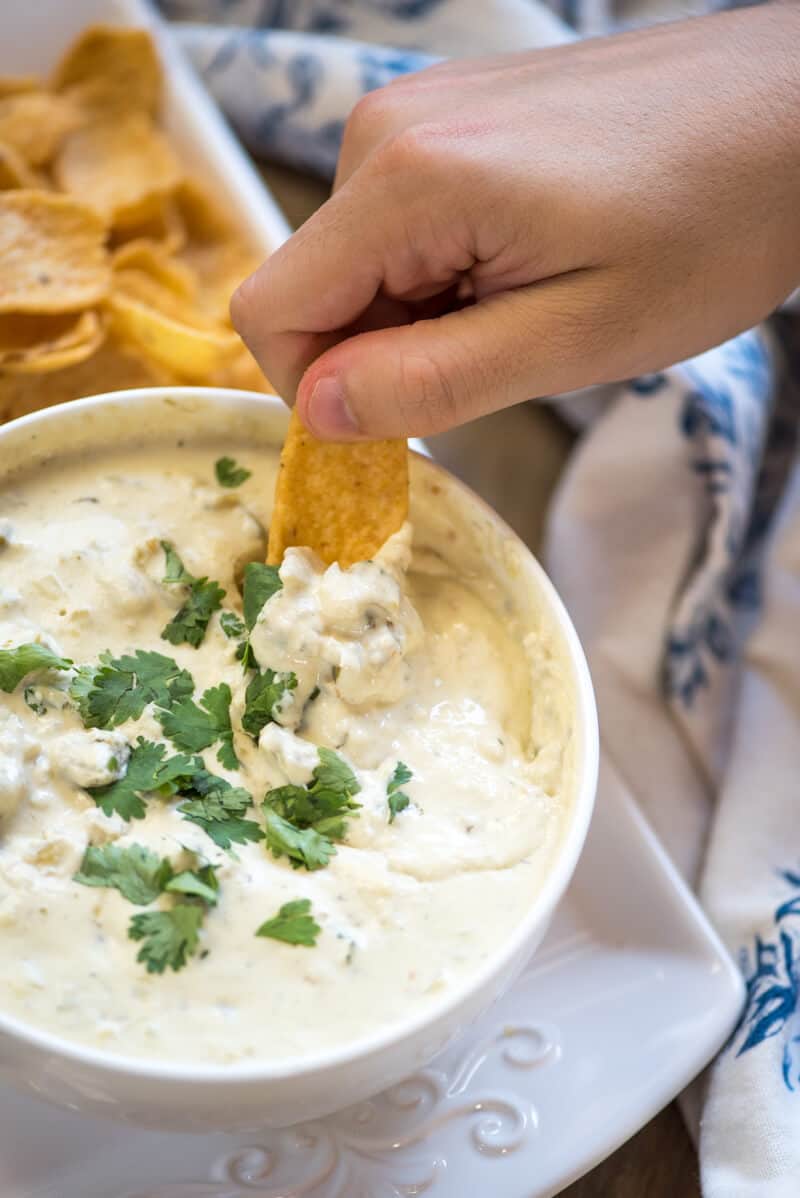 Easy Queso Verde
Ingredients
One 16 ounce jar salsa verde
1 8 ounce package cream cheese, cut into pieces
1 4 ounce can diced green chiles, drained
1-1/2 cups shredded Monterey Jack cheese
chopped cilantro for garnish
Instructions
Place a large saucepan over MEDIUM-LOW heat. Add salsa, cream cheese, diced green chiles, and cheese. Cook, stirring, until completely melted. Pour into dish and garnish with cilantro.

Serve with tortilla chips or Frito's Scoops.