It's easy to keep the ingredients on hand to throw together this 5 Minute Broccoli Kale Slaw any night of the week. A versatile, healthy side dish that adds a burst of color to your plate.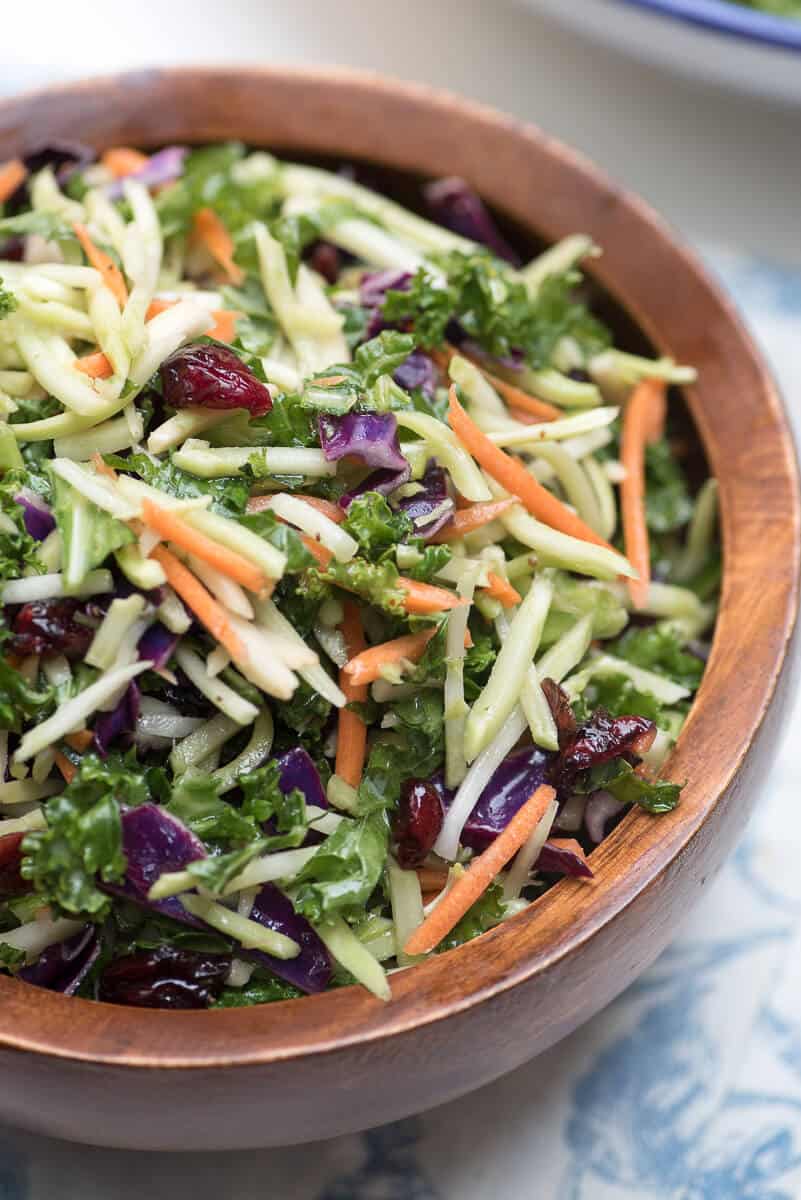 It actually took me less than 5 minutes to put this tasty slaw together but I didn't think 4.3582 Minute Broccoli Kale Slaw was a good name.
So, I rounded up.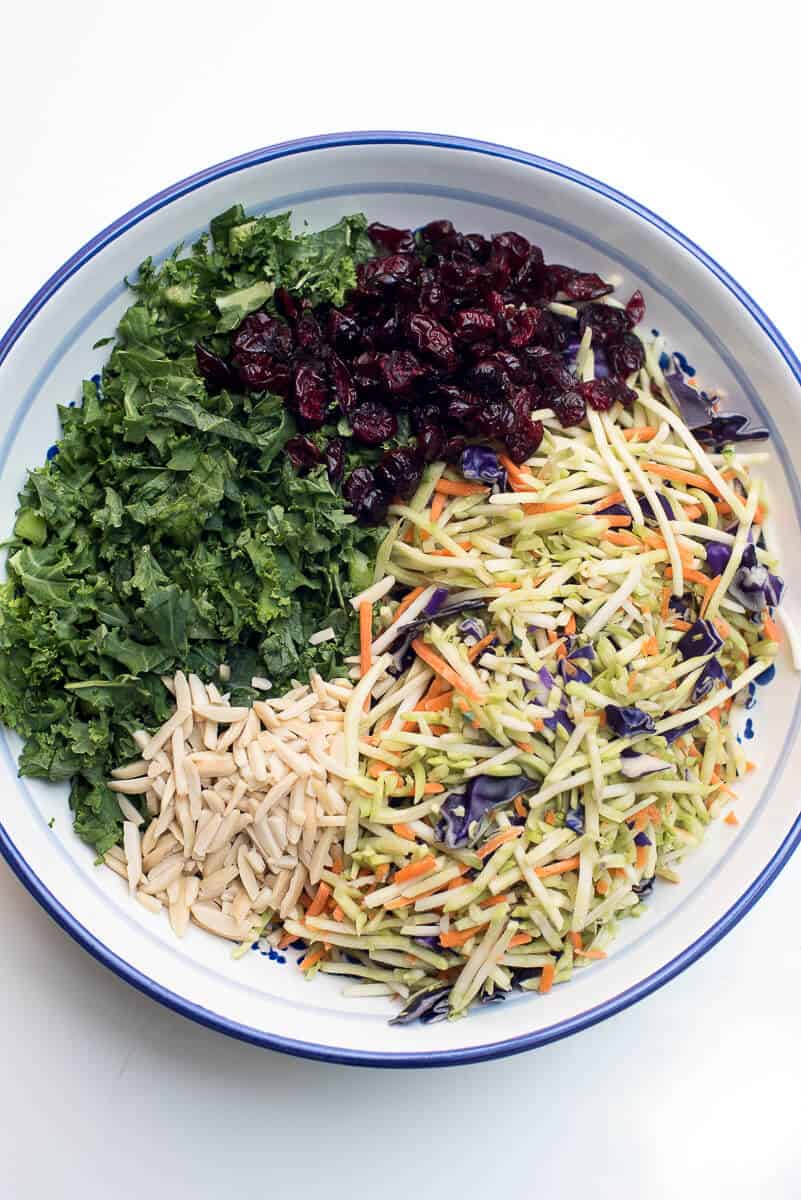 The slaw includes a couple of cups of chopped kale, dried cranberries, one package of broccoli slaw (love the stuff!), and slivered almonds. To make life simple, grab a bag of pre-washed, chopped kale and just cut it down a bit more before adding it to the bowl.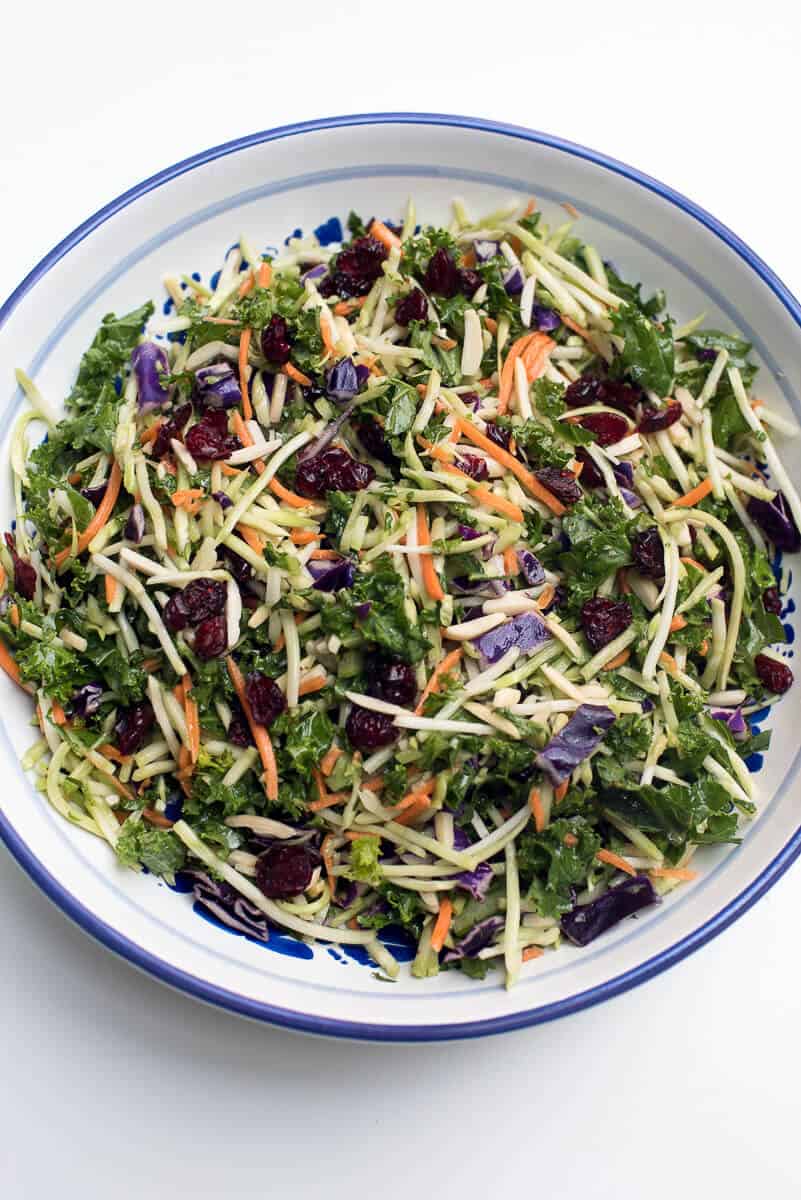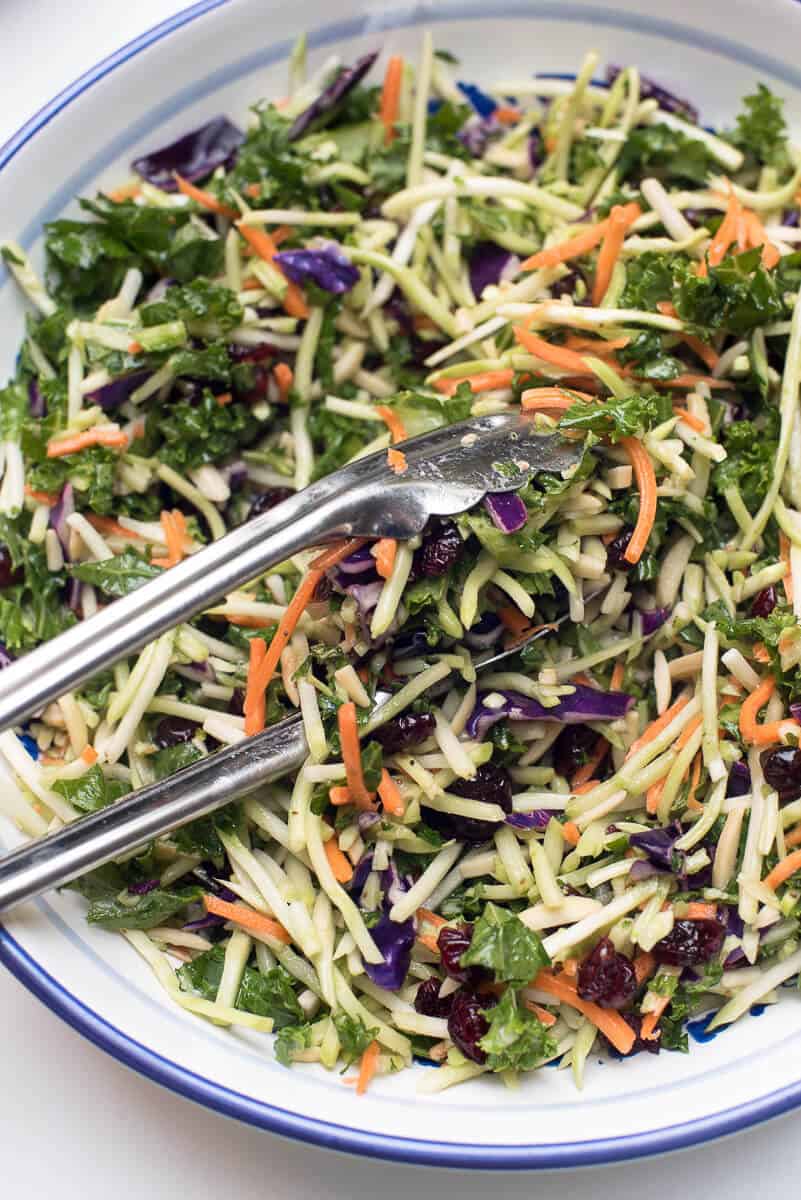 Toss it with a Simple Slaw Vinaigrette (recipe below) and bam, you've got yourself a super wholesome, high-fiber, crunchy, tangy, slightly sweet 5 Minute Broccoli Kale Slaw.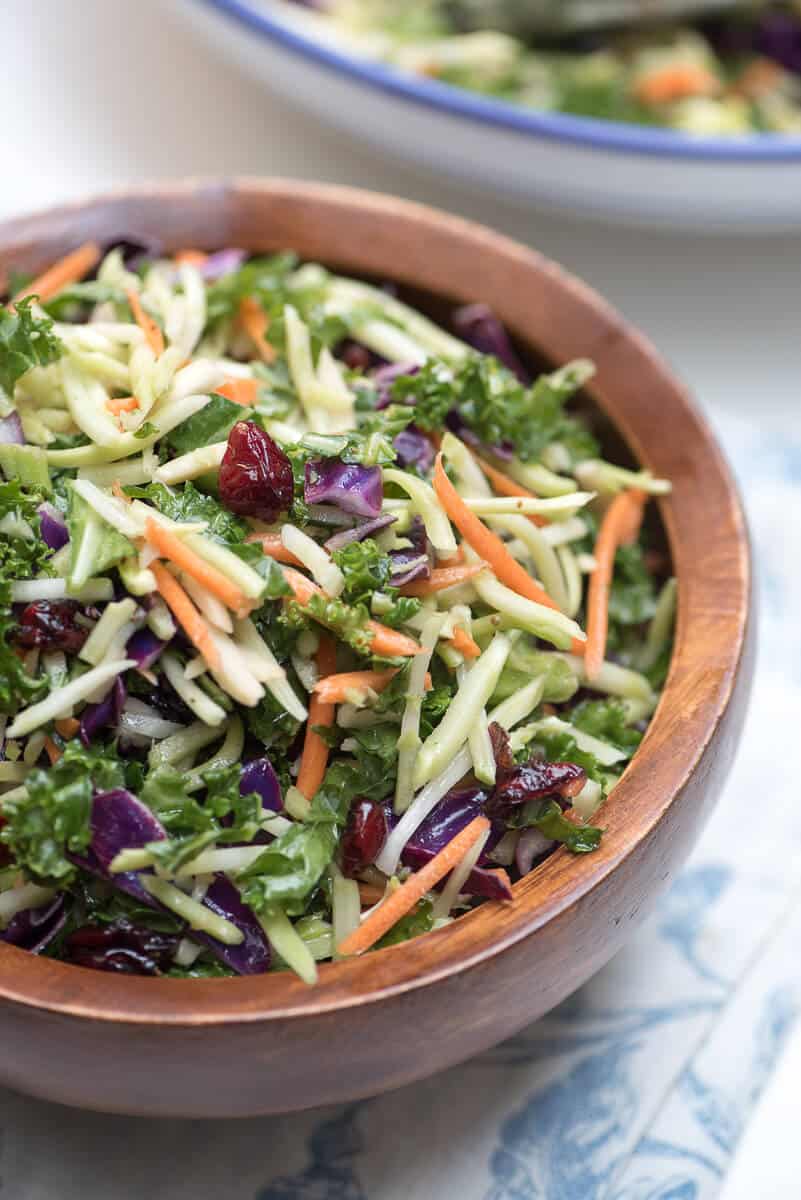 It's a great way to balance out a juicy burger or pile it high on pulled pork or BBQ beef sandwiches.
A-mazing!
For two more fresh and healthy salad recipes I love check out this Asian Chicken Cranberry Salad and this Orzo Salad.
5 Minute Broccoli Kale Slaw
Prep Time 5 minutes
Total Time 5 minutes
Servings 6 to 8
Change the number in the box above to adjust serving size. Please note that size of cookware and cook time may vary.
Ingredients
1 12 ounce package broccoli slaw
2 cups finely chopped kale
1/2 cup dried cranberries
1/2 cup slivered almonds
Simple Slaw Vinaigrette:
1/3 cup white wine vinegar
1/4 cup vegetable oil
2 tablespoons sugar
1 teaspoon Dijon mustard
1/2 teaspoon celery seed
1/2 teaspoon salt
Instructions
Place all vinaigrette ingredients in a mason jar or other container with a tight-fitting lid and shake well to combine.

Combine the broccoli slaw, kale cranberries, and slivered almonds in a large serving bowl. Toss with vinaigrette and serve.
Recipe Notes
Look for packaged broccoli slaw in the produce section with the other bagged/packaged items.
To make this even faster to prepare I used bagged, pre-washed, chopped kale and chopped it down a bit more before adding to the salad.