• Giveaway Closed •
It's been a year.
An entire year has passed since I hit publish on my very first post on August 14, 2011. Back before I even knew how I wanted to present my recipes. When all I knew was I needed one place to get it all down. A place my boys could come one day if they ever said "remember Mom's chili? I wish I had the recipe". Over the course of that year I've gone from doing a simple photo or two with some comments to full on step-by-step instructions.
What was I thinking?
Oh yeah, I know what I was thinking.
I was thinking that my boys would be more inclined to actually make the recipe if they saw it happen in front of their eyes. I hope I was right and I hope I've encouraged some others along the way.
I'm not sharing a recipe today, but instead I thought I'd take a bit of a walk down memory lane and feature some of my most viewed posts over the course of my first year. Then, I have something special for ya. So, enjoy the replay and I'll see you down there for the fun stuff.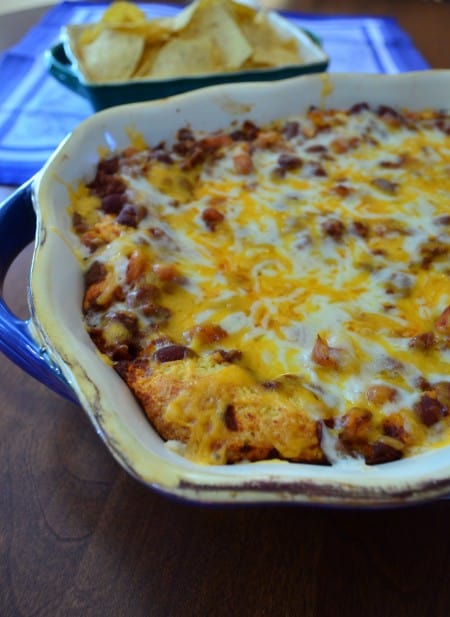 Chili Cornbread Bake. A nicely spiced turkey chili with white beans baked over cornbread batter. Uh huh…good stuff. Simple, homey comfort food.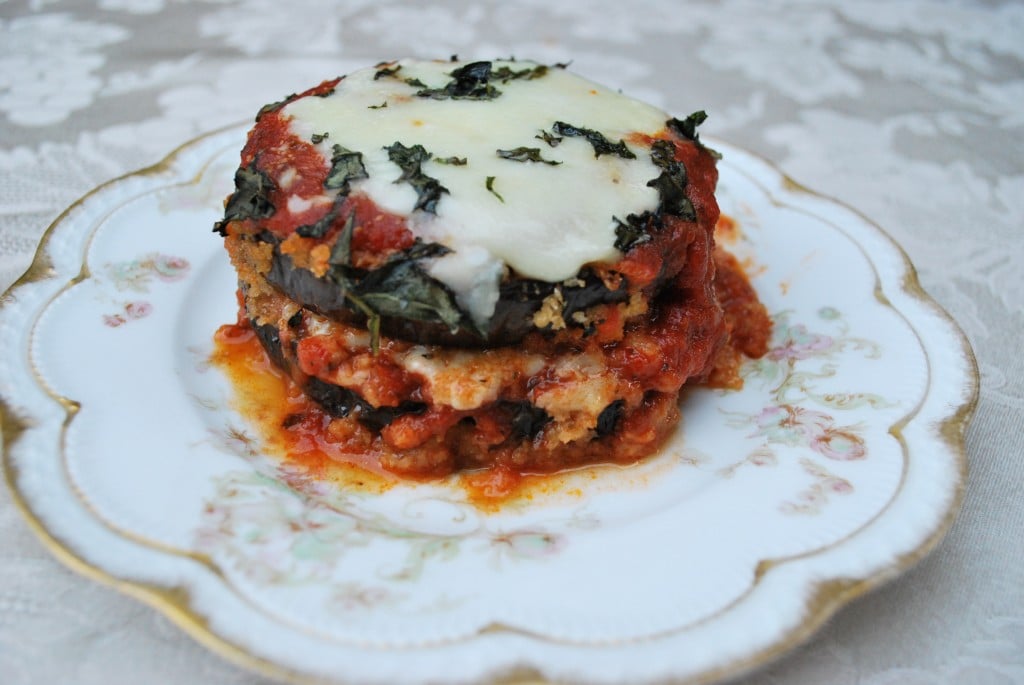 Baked Eggplant Parmesan. A no-fry version of the Italian classic. You won't miss the oil, promise.
Ham and Cheese Sliders. These babies never fail to please. Try making a big batch of these with some tomato soup. You will be loved deeply and eternally for all time.
Veggie Tostadas. A quick, healthier way to make a tostada when you have a hankering for Mexican but want to lighten it up. I was surprised to see how many other people seemed interested in this one. I'm not alone!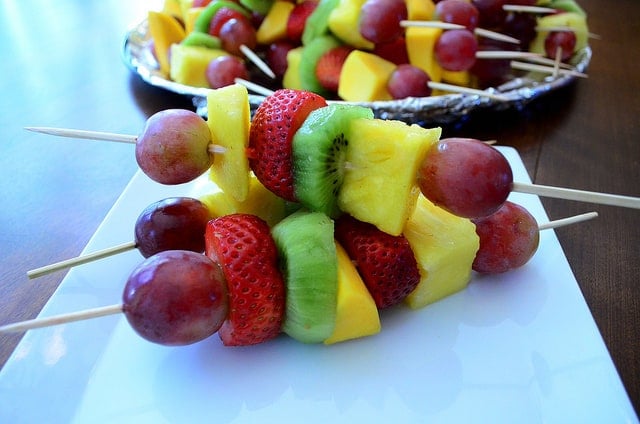 Fresh Fruit Kabobs. A ridiculously easy idea for a team or classroom party snack. I really didn't expect this one to take off like it did. I think people were dazzled by all the purty colors. Which is exactly why this is a great, wholesome choice for kids of any age.
Lasagna For Two. Packed with veggies, seasoned ground beef and everything that makes lasagna irresistible. This recipe makes two mini lasagnas that will fit easily in your freezer. I almost always serve one and freeze one for later, which reminds me – I have one of these in my freezer right now!
Crock-Pot Cocktail Meatballs. The quintessential holiday appetizer. I don't care how sophisticated your company is, these will fly out of the Crock-Pot at lightening speed. They are a party staple around here.
French Chocolate Cake. An almost flourless cake that is unlike any other that I've had. Dense and delicate all at the same time.
Now, for the fun stuff. In honor of my anniversary and and because I'm guessing you love to shop just as much as I do, I'm giving away one $50 Amazon gift card to one lucky winner. It's not just a prize, it's the gift of shopping. Maybe you've got some cookbooks on your wish list, or some cool kitchen gadgets, or the most recent season of The Real Housewives of Orange County on DVD (I won't tell anyone). This is my chance to give some of the love back and thank you for stopping by, commenting, supporting, and sharing in my first year.
There are six ways to enter. Leave a separate comment for each one. Enter once or enter six times to increase your odds of winning!
Like From Valerie's Kitchen on Facebook
Follow From Valerie's Kitchen on Twitter
Follow From Valerie's Kitchen on Pinterest
Subscribe to my RSS Feed or Subscribe by Email
Share the link to this giveaway with your Facebook friends
Tweet the link to this giveaway on your Twitter account using the following text – "Enter to win a $50 #Amazon Gift Card – One year blogiversary #Giveaway @ValeriesKitchn! https://www.fromvalerieskitchen.com/?p=7860"
Be sure to leave a separate comment below for each entry. Maximum of six entries per person. Giveaway closes on Sunday, August 26 . Winner will be chosen at random and contacted by email on Monday, August 27. If winner does not claim their prize within 48 hours, another winner will be selected. Contest is open to U.S. residents only.
• Giveaway Closed •