I've got a very special guest in the kitchen with me today. Sarah Olson of The Magical Slow Cooker is here to share this delicious Slow Cooker Stuffed Pepper Soup. All the flavors of classic stuffed peppers in a soup that is cooked low and slow in your slow cooker for a hearty, delicious and EASY weeknight meal.
If you're busy and have a family to feed you need to get to know Sarah. On her site The Magical Slow Cooker she shares simple, creative meal solutions that can all be prepared in your slow cooker. Life-saver meals for busy days. This girl is SO my style! Today she's sharing her recipe for this comforting soup and is generously giving away a copy of her new cookbook to one lucky winner! More details on the giveaway at the end of the post, but first….here's Sarah!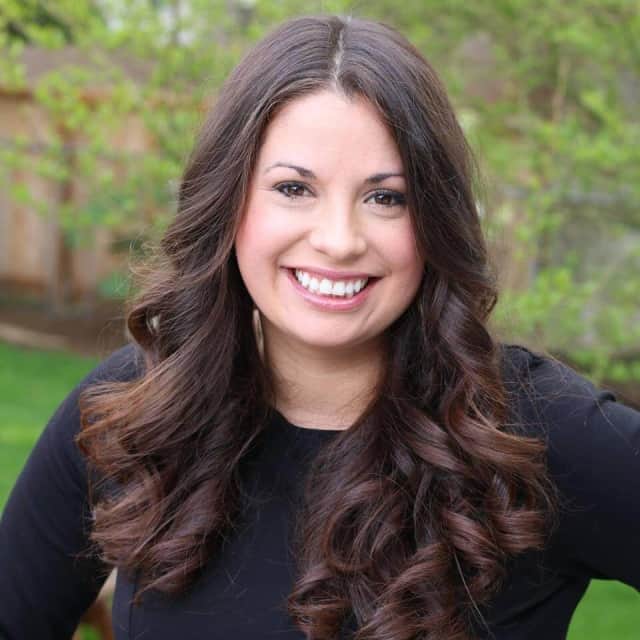 Hi! This is Sarah from The Magical Slow Cooker. I am honored share a recipe here at From Valerie's Kitchen. Both Valerie and I love our slow cookers!  
A little about me. I worked full-time at the post office as a rural mail carrier for 10 years. I started my blog about 3 years ago. Being gone at work all day, and also having a toddler, it seemed impossible to get a healthy meal on the table at dinner time. I became obsessed with finding decent recipes for my slow cooker. I started my blog because I wanted to share my best recipes with the world. I am no longer working at the post office but I still find I rely on my slow cooker for most of my cooking. The slow cooker is not only great for daily dinners, but I also love it for desserts and entertaining!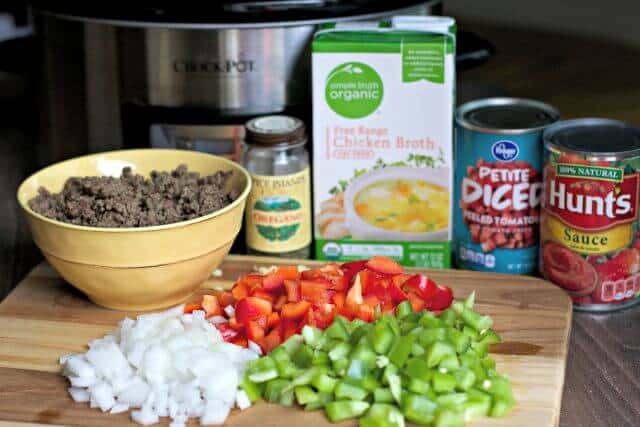 I get a lot of readers asking for all-day slow cooker recipes. I do enjoy adding the ingredients in the morning and not having to think about dinner until my husband walks in the door! This Slow Cooker Stuffed Pepper Soup is one of those all-day slow cooker recipes. And also one of my first successful recipes using rice in the slow cooker.
I realized that adding Minute rice at the end while the pot was very hot would work! Yay! I don't have to drag out my rice-maker for this meal. In the past the slow cooker recipes I tested with rice have been under-cooked and gummy or over-cooked. I am anxious to try this recipe with Minute brown rice, if you try it with the brown rice and it's successful, please leave a comment!
Enter below to win a copy of Sarah's cookbook – The Magical Slow Cooker: Recipes for Busy Moms.
 It's full of recipes for everything from breakfast to dessert, lots of beautiful photos, and Sarah's clever tips to help you create simple, delicious meals for your family.
Thanks so much to Sarah and best of luck to you all!
Slow Cooker Stuffed Pepper Soup
Prep Time 15 minutes
Cook Time 8 hours 10 minutes
Total Time 8 hours 25 minutes
Servings 6
Change the number in the box above to adjust serving size. Please note that size of cookware and cook time may vary.
Ingredients
1 lb. ground beef browned and drained
1 32-oz. box chicken broth
1 15-oz. can tomato sauce
1 14.5-oz. can diced tomatoes
2 bell peppers diced (any colors)
1/2 cup diced white onion
2 garlic cloves minced
1 tsp. oregano
1/4 tsp. black pepper
3/4 cup dry Minute White Rice
Shredded Mozzarella Cheese for serving
Instructions
Add everything but the rice and cheese in a 5-quart or larger slow cooker. Cover and cook on LOW for 8 hours. After the soup has cooked for 8 hours, add the dry minute rice and stir. Cover and cook for an additional 15 minutes on LOW or until the rice is tender. Serve topped with cheese and enjoy!