Take advantage of that gorgeous summer produce and whip up one of these 15 Fresh Summer Salad Recipes.
This post is part of a Rubbermaid #Freshworks sponsored series for Socialstars™
Memorial Day weekend is done and gone it is officially and by all intents and purposes SUMMER! I was so ready for it this year. The longer days, the sun, and a refrigerator full of fresh summer produce. I'm all about summer cooking!
Healthy eaters tend to shop the perimeter of the store where the produce section is typically located. Well, my grocery list was quite unbalanced this weekend – in a very healthy way – and I spent most of my time in the produce section. I picked up all kinds of greens, berries, assorted fresh veggies and anything else that stood out. There were items that weren't even on my list but I couldn't pass up the opportunity to get them while the getting was good. The berries were big, beautiful, and an excellent price.
It is really important to me to have a way to keep that gorgeous produce fresh for the week of cooking that lies ahead. Especially those items that might not get used right away. That's where Rubbermaid® Freshworks™ comes in.
The new Freshworks™ containers include a CrispTray™ that elevates produce away from moisture to promote airflow and help prevent spoilage. The lids have FreshVent™ technology to naturally regulate the flow of O2 and CO2 to create the optimal environment to keep your produce as fresh as the day you bought it. Just transfer it from the store packaging to these containers and tuck them away in your fridge to ensure it will be super fresh and ready when you need it.
The containers come in the three sizes you see above, are BPA free, and dishwasher safe.
I consider it vital to have a lot of fresh produce on hand all summer long so I can add fresh summer salads to my menu on a whim. Depending on what I pick up I can typically whip up a really delicious salad suitable as a main dish or to serve along with whatever we're popping on the grill that night.
Here are some of my favorites.
Strawberry Spinach Salad with Honey Balsamic Vinaigrette
Mediterranean Chicken Chopped Salad with Creamy Feta Dill Dressing
Panera's Power Chicken Hummus Bowl
Caprese Salad with Grilled Corn and Avocado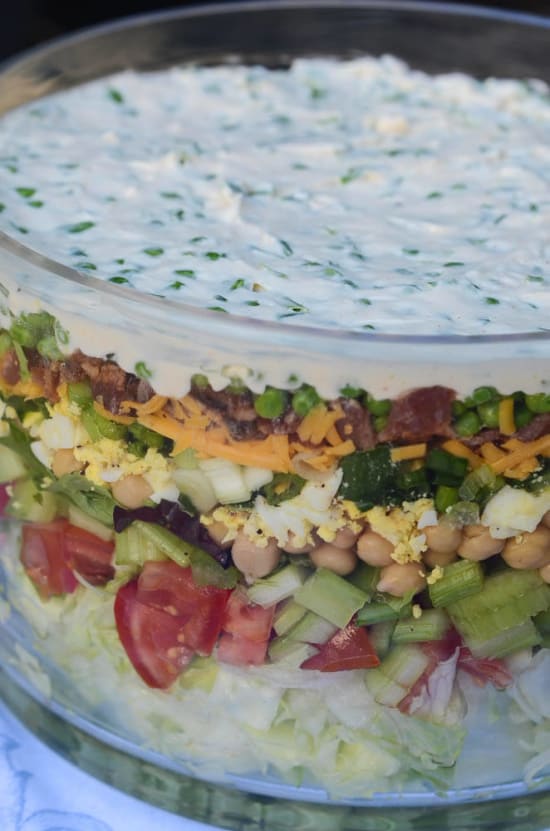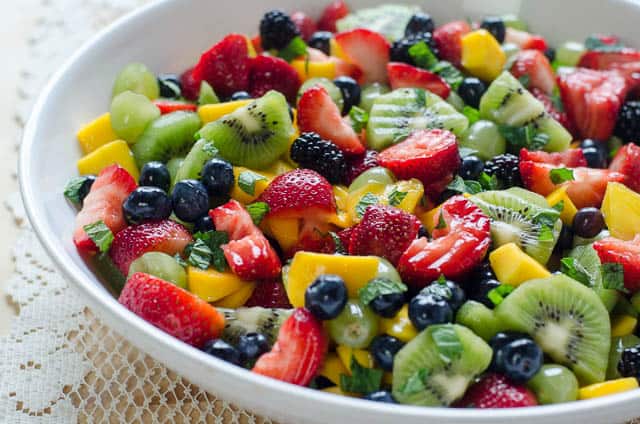 Fruit Salad with Sweet Lime Dressing
More fresh summer salad recipes I know you'll love:
Pina Colada Fruit Salad | The Blond Cook
Tropical Fruit Salad with Honey Lime Dressing | Mom on Timeout
Caprese Chicken and Avocado Chopped Salad | Cooking Classy
Greek Village Salad | Aggie's Kitchen
Berry Feta Spinach Salad with Creamy Strawberry Poppy Seed Dressing | Carlsbad Cravings
Avocado and Grilled Chicken Chopped Salad with Skinny Chipotle Lime Ranch | Cooking Classy
Steak Spinach Salad with Peaches and Red Onion | Aggie's Kitchen