Since Valentine's Day falls smack in the middle of the week this year, I'm sharing this collection of recipes you can make ahead or easily pull together even on a busy weekday. There is still time to make it festive!
Like most of you out there, I'll be working on Wednesday so there's not going to be a whole lot of time to to prepare a romantic, elegant meal. But, fear not! With some planning, the right recipes, and just a little bit of effort you can make Valentine's Day special even on a busy day.
Let's start it off with breakfast.
The recipe for these Nutella Stuffed French Toast Sticks is so ridiculously easy that you are not going to believe how delicious they are. They are one of my favorite make-ahead recipes which makes them an awesome choice for a holiday that falls on a weekday. They're also a great choice for the kids before school any time of year. Please make them!
Throw a Raspberry Dark Chocolate Muffin at them as they run out the door in the morning. Okay, don't throw it at them. Hand it to to them lovingly and give them a peck on the cheek. They'll love ya' for it.
Whether you're planning a romantic meal for two or feeding the whole family, here are some elegant, but easy dinner choices.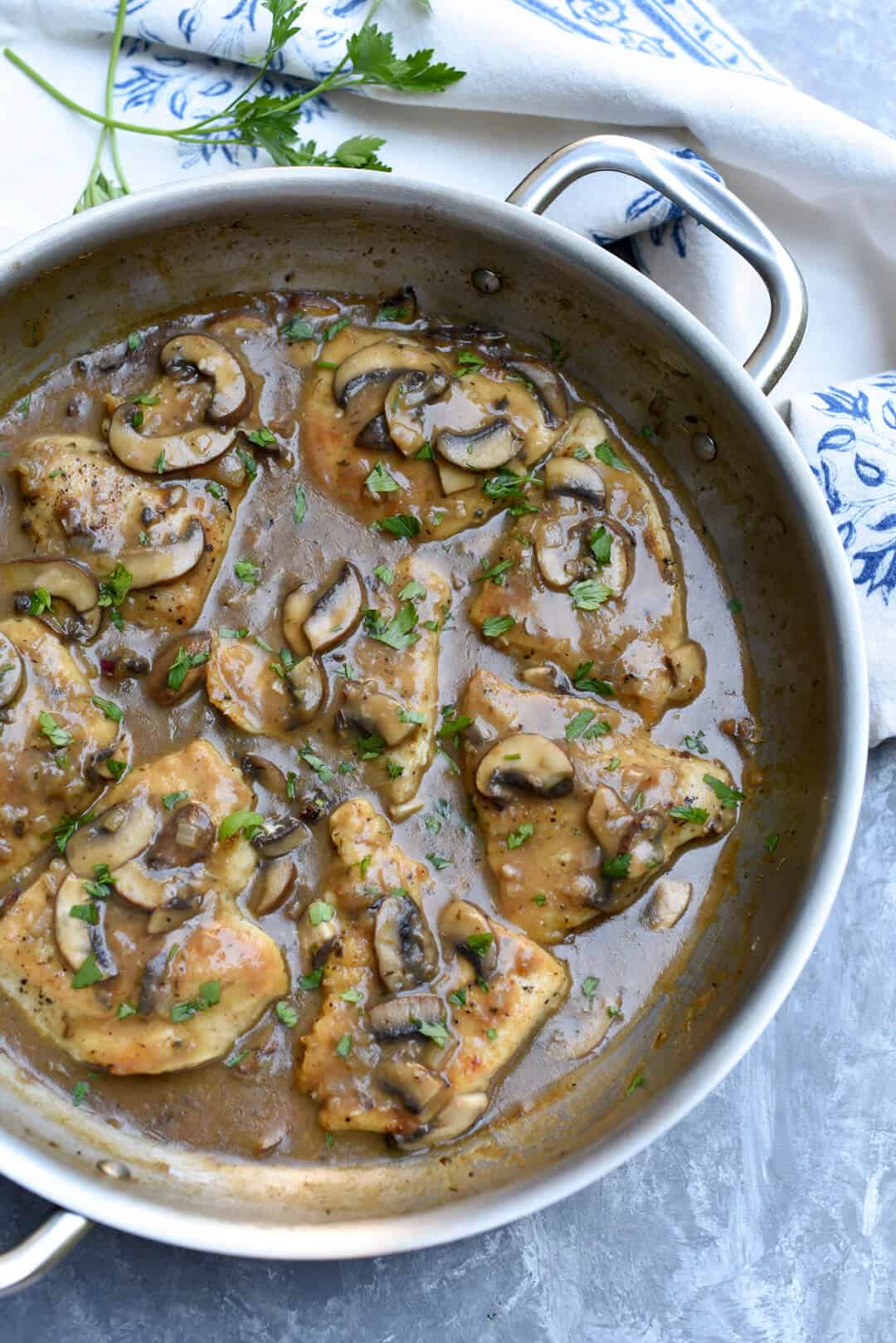 This Chicken Marsala is a wonderful restaurant quality dish that takes less than 30 minutes to prepare. I love to serve this dish with mashed potatoes but it would also be fantastic with Almond Rice Pilaf. Roast some asparagus and you've got an easy but elegant meal.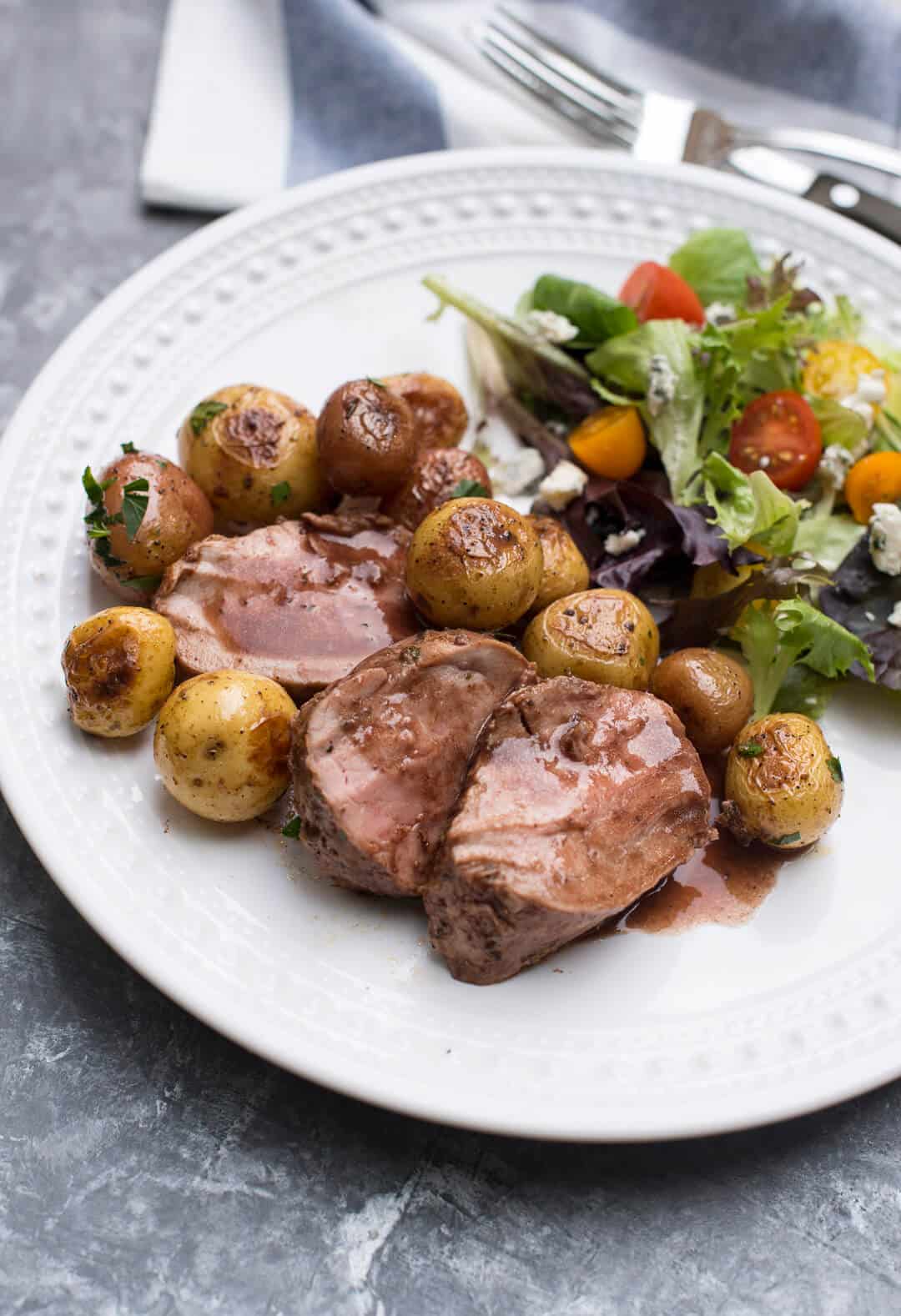 What says Happy Valentine's Day more than Cocoa Spice Rubbed Pork Tenderloin with Cabernet Sauce? A spice rub that includes cocoa powder does magical things to one of my favorite cuts of pork. And the luscious Cabernet sauce… well, need I say more? This elegant meal is surprisingly quick and easy to prepare
It's not Valentine's Day without something sweet.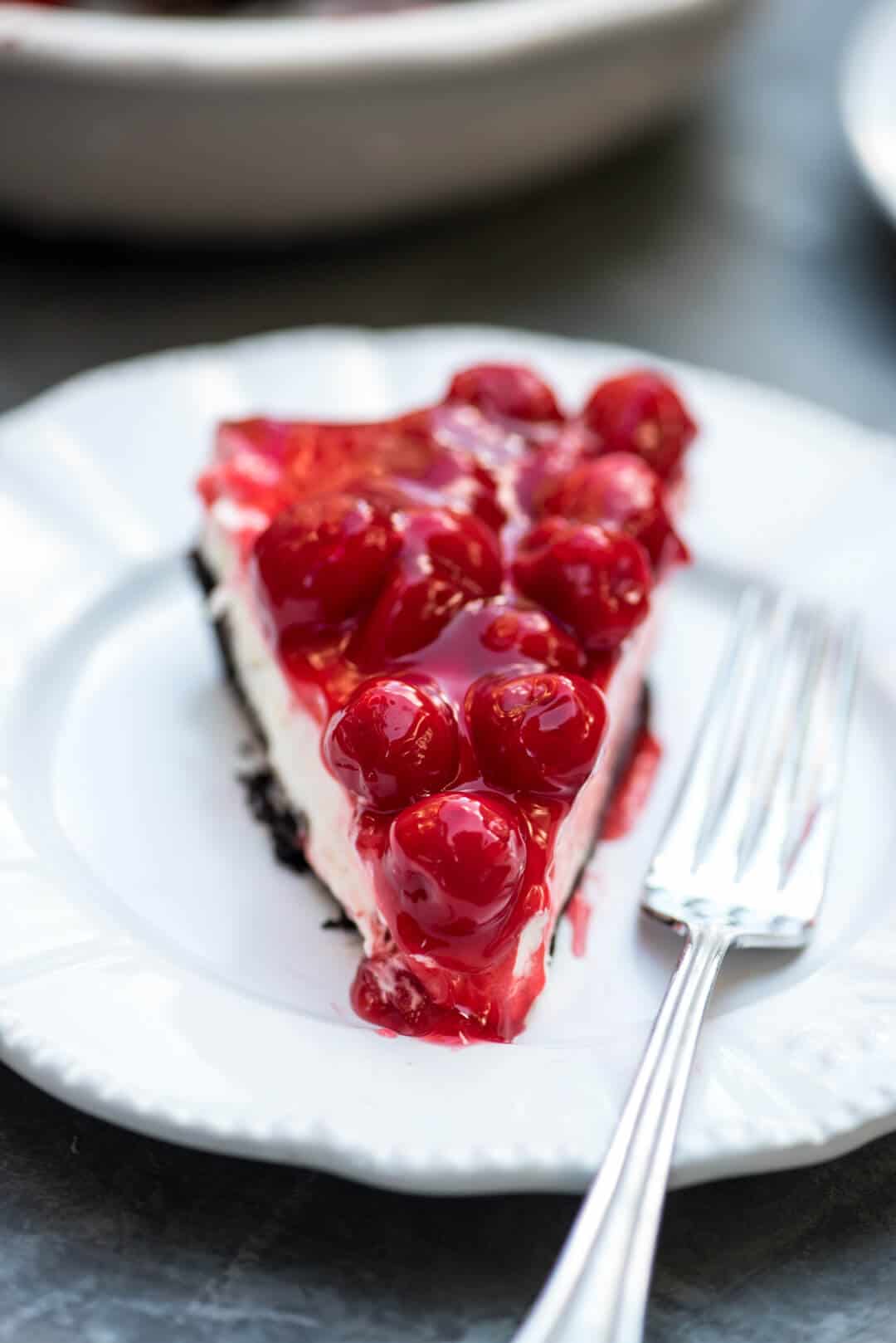 This Easy Cherry Cheesecake Pie with a no-bake filling is a fabulous make-ahead choice. Prepare it a day in advance and it will be ready to serve for dessert the next night.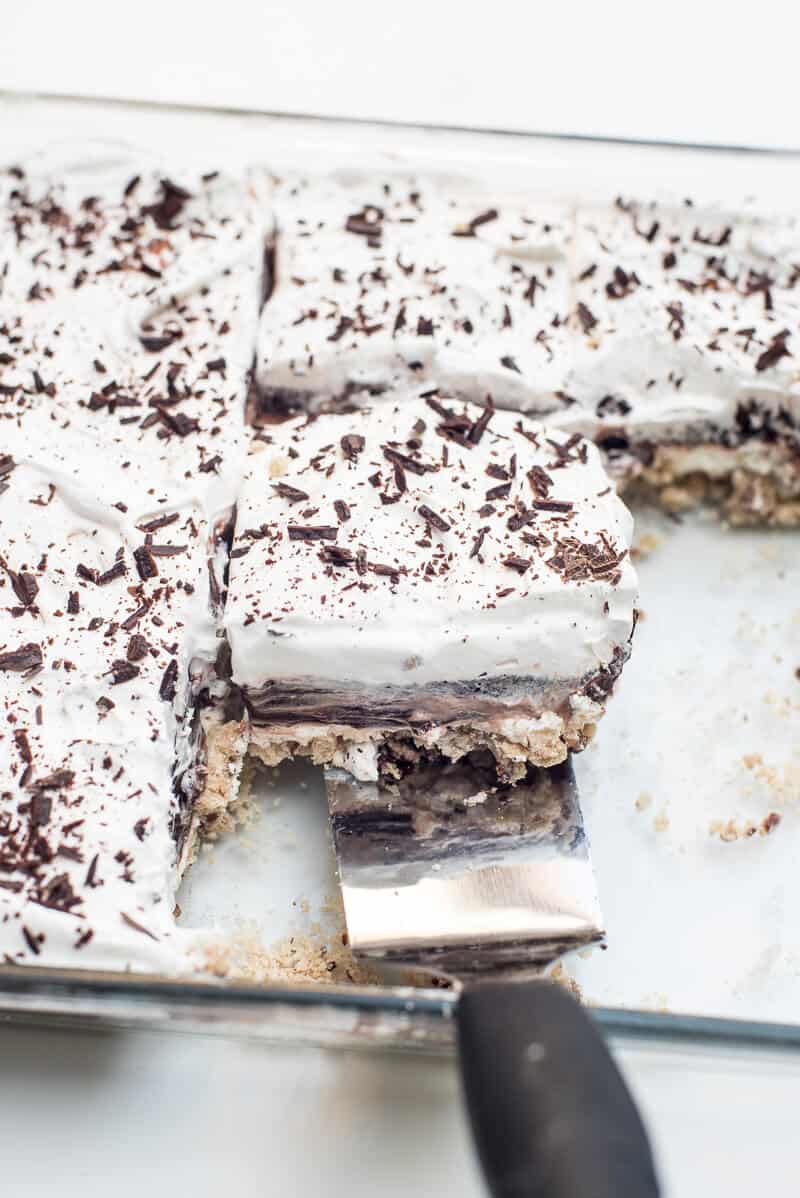 Speaking of creamy make-ahead desserts – the Next Best Thing to Robert Redford Dessert has been one of the most popular posts on this site. Take a look at the reader comments to find out what people who've made it have to say. It's a classic.
I have all kinds of restraint when it comes to cookies but I cannot resist these Chewy Chocolate Dipped Oatmeal Cookies. A quick dip in bittersweet chocolate dresses them up to make them a truly special cookie.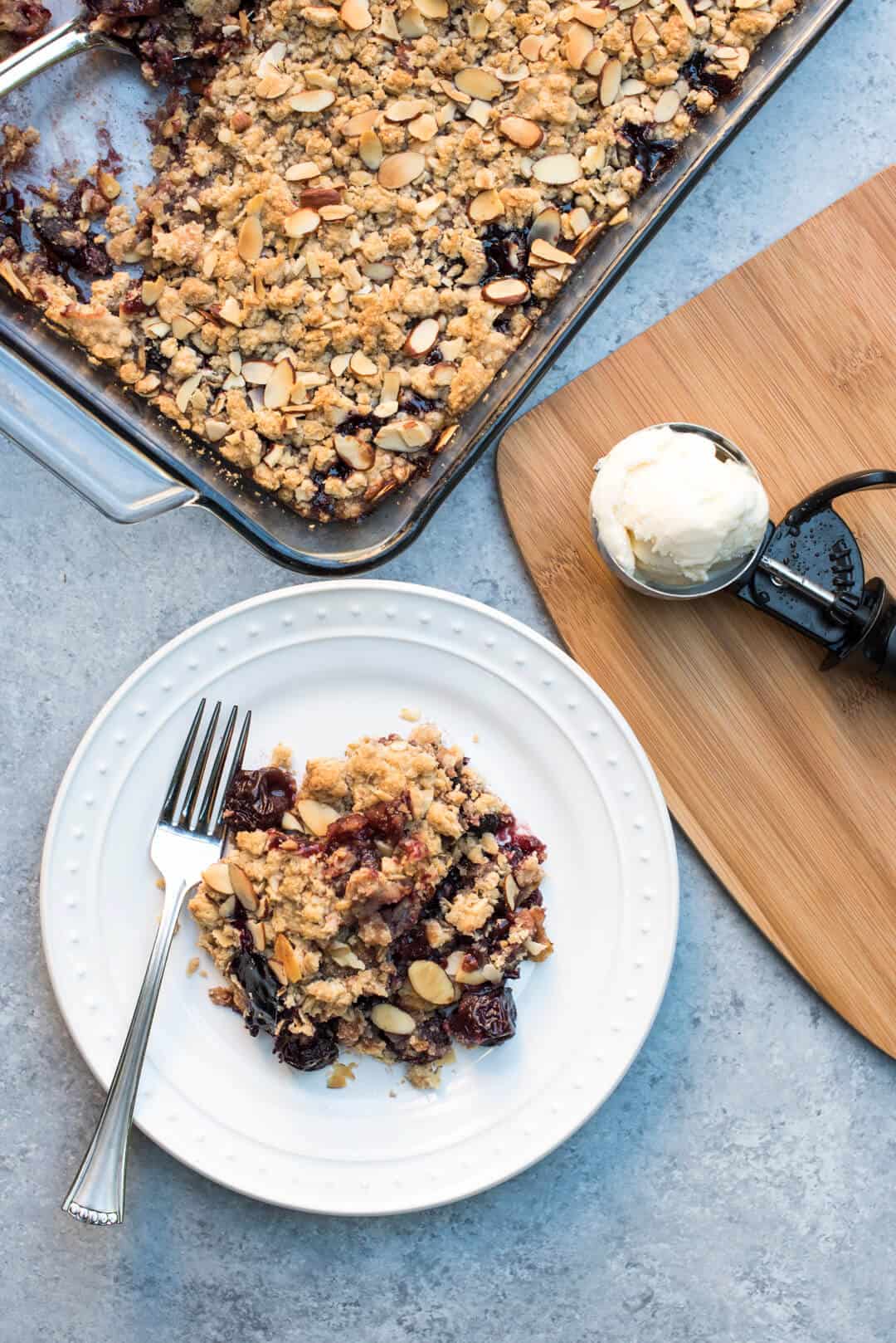 Frozen cherries make this Fast and Easy Cherry Crisp a dessert you can throw together at the last minute. Served warm with a scoop of vanilla ice cream it is absolutely heavenly.
Fudgy, brownie-like cookies with a sweet cherry peeking through a drizzle of cherry infused chocolate frosting. These Chocolate Covered Cherry Cookies are spot-on perfect for Valentine's Day.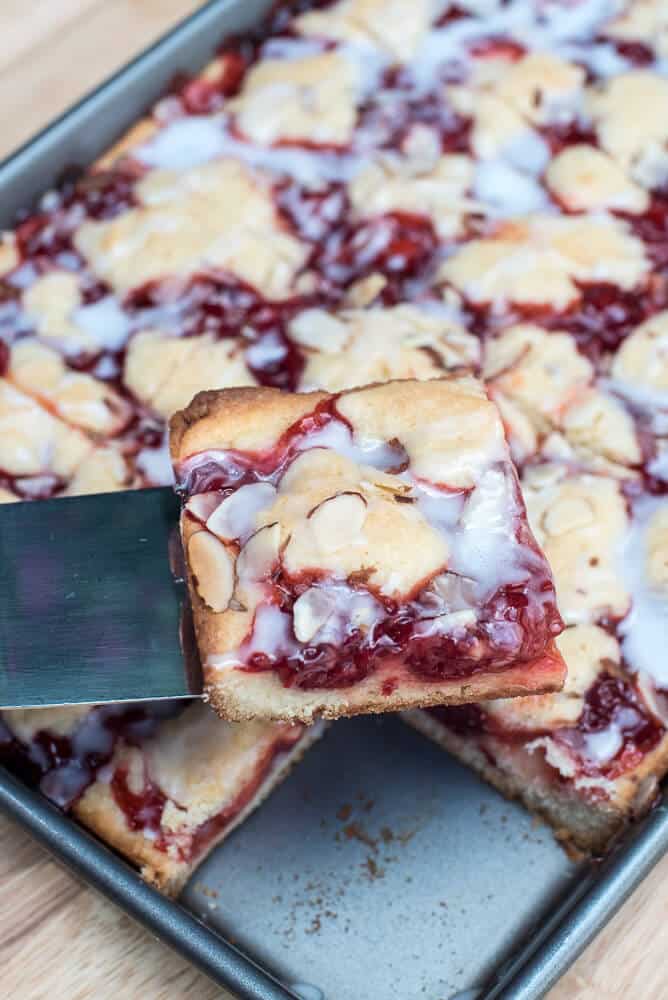 Cherry pie filling comes to the rescue to make these Cherry Pie Bars an easy, crowd-pleasing treat.