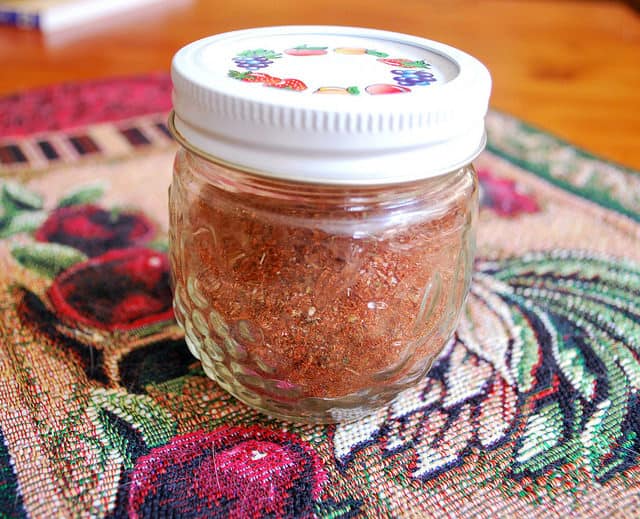 Mix up a batch of this stuff and keep it on hand for any recipe that calls for taco seasoning mix.  It's better than the pre-mixed store bought variety which I think tends to give off a somewhat artificial taste.  This is the real deal with no added junk.  Pure and simple.
Homemade Taco Seasoning Mix
Prep Time 2 minutes
Total Time 2 minutes
Change the number in the box above to adjust serving size. Please note that size of cookware and cook time may vary.
Ingredients
1/4 cup chili powder
2 tablespoons ground cumin
2 teaspoons paprika
2 teaspoons sea salt
2 teaspoons fresh ground black pepper
1 teaspoon garlic powder
1 teaspoon onion powder
1 teaspoon dried oregano
1/2 teaspoon crushed red pepper flakes
Instructions
Mix well and store in an airtight container.
Course Seasoning Mix
Cuisine Mexican
Adapted from Allrecipes