I don't see the point in cooking dinner on New Year's Eve when we all know we're going to be snacking until the ball drops in Times Square. Instead of planning an elaborate, full dinner, I like to make an assortment of goodies to snack on throughout the night with a nice bottle of wine or some festive cocktails. I've compiled a list of my favorites here, some of which will be making an appearance at our house this year. Of course I've got some cheesy dips but I also have some healthier alternatives for you that are absolutely delicious. A little bit of everything for everyone!
Why don't we start with those ooey, gooey, cheesy delights.
Classic and necessary. Everyone loves Cheesy Artichoke Dip.
Spicy Kielbasa Dip is everything a cheesy dip should be. And, it will be devoured by your guests. Promise.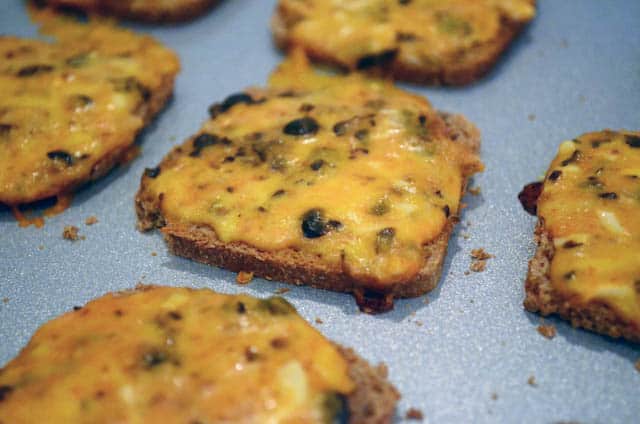 These are my Mom's Cheesy Bread Appetizers; a beloved family recipe. You can make up a batch of this yummy cheese spread in advance and bake up trays of warm appetizers at a moment's notice.
Since we all love the artichoke/cheese combo so much it makes sense to bake it on a loaf of French bread, right? If, like me, you think this is a genius idea, go check out this Cheesy Artichoke Bread.
Feta Bruschetta is insanely good. Try it. Period.
Some of my favorite appetizer recipes also just happen to be very healthy choices. It's time to take a look at some fresh, healthier alternatives.
Cowboy Caviar will definitely be happening in my house on New Year's Eve. Fresh tomato, avocado, and corn, combined with smoky black-eyed peas and black beans. You won't be able to stop eating this stuff. Plus, eating black-eyed peas will bring us good luck in the New Year!
Mexican Shrimp Cocktail. Scoop it up with some tortilla chips. Yum.
These totally delicious Baked Chicken Taquitos are made far healthier with a no-oil "oven fry" method that works beautifully.
A perfect compliment to the taquitos above or excellent served next to a great big bowl of tortilla chips. Fully Loaded Guacamole is chock full of all kinds of good stuff that's good for you.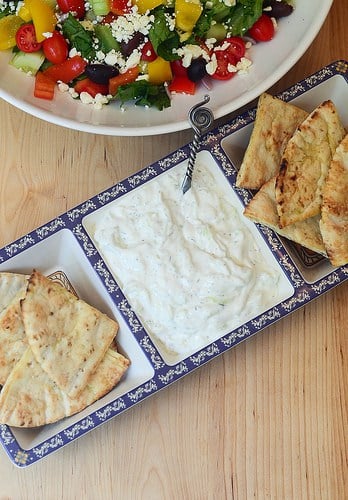 Toasted Pitas are an excellent alternative to traditional potato chips for dips and they are super easy to make at home. If you want to serve them alongside a light and healthy dip then Tzatziki Sauce is always a great choice.
Although creamy and indulgent, Creamy Tomatillo Avocado Salsa has a Greek yogurt base so it's far healthier than those other mayonnaise laden dips and it's SO good!
Now, on to some finger foods that are a bit more substantial.
Asian Chicken Wings involve a delectable, finger lickin' good sauce. Gotta have wings on New Year's!
This Italian Sausage Appetizer Bread might look difficult but it's really easy to put together thanks to frozen bread dough. It's very similar to calzone and makes for a substantial party food.
Totally retro, totally classic, totally expected at every party. Crock-Pot Cocktail Meatballs.
Sliders are always a great party choice and these are super easy to put together. We've got lots going on; we need easy. Barbecue Chicken Sliders.
I hope you're inspired to create your own appetizer night this New Year's Eve. It's time to enjoy good food, celebrate, and say goodbye to 2013.
I want to take this opportunity to thank each and every one of you who has supported my blog this year by visiting, commenting, and trying my recipes. I love your comments and your feedback means so much to me. I truly treasure you all and look forward to continuing to work to bring you simple, seasonal, no sweat recipes and lots of fun giveaways in 2014.
Here's to a happy, healthy, happening New Year!