These cute little Muffin Tin Hash Brown and Scrambled Egg Cups are a fantastic choice for a special brunch menu. Easy to make and so pretty on the plate!
Click HERE to sign up for your FREE email subscription and never miss a recipe!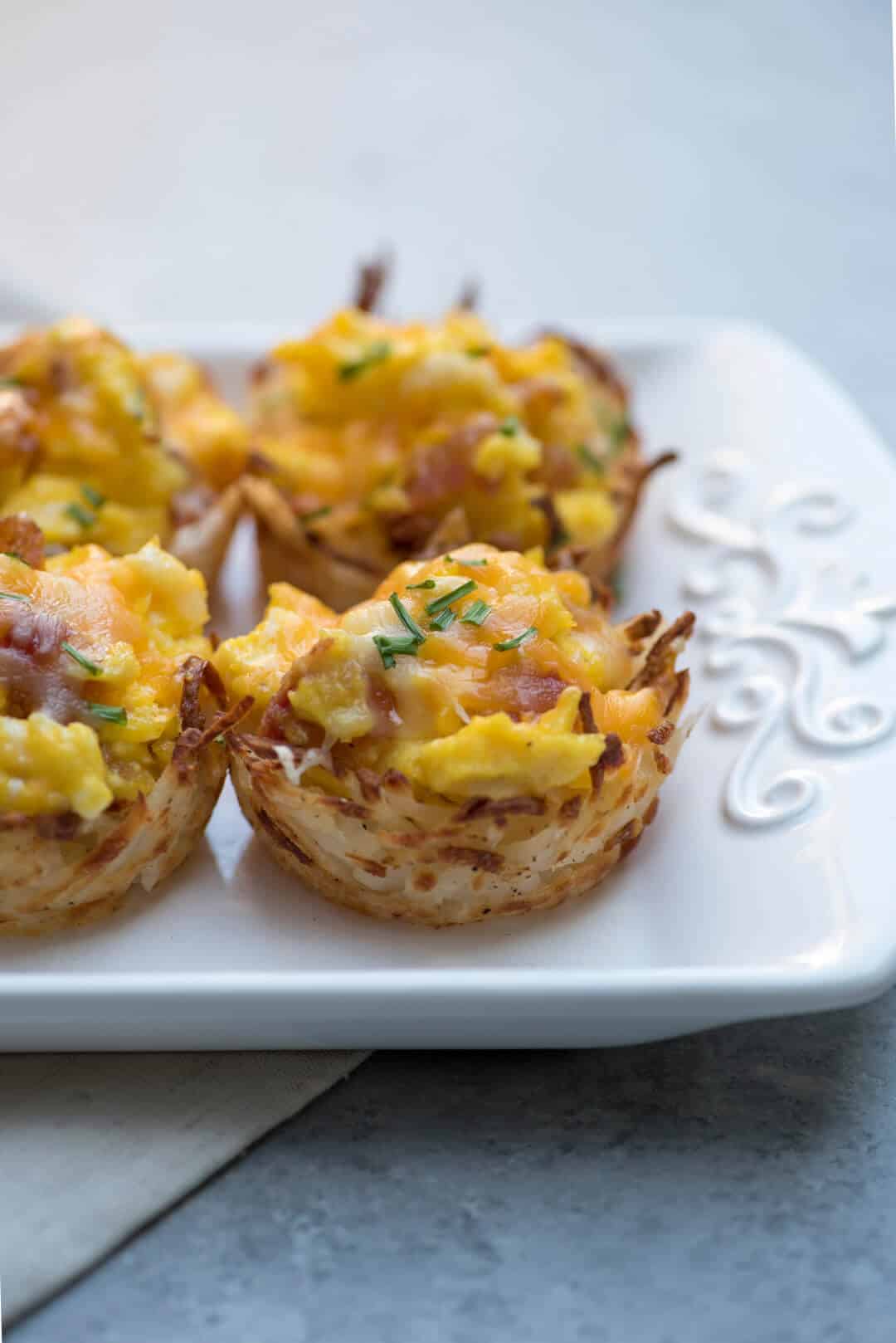 Okay, guys, this post is going to be short and sweet. So unusual for me, I know.
I'm slacking off in preparation for Mother's Day. I have big plans to be a major slacker on Sunday.
I thought there would be a few of you out there planning a Mother's Day brunch menu and I'm telling you, these cutie pies are just perfect. In addition to being totally delicious, they are easy to prepare and I just love how they look on a platter.   [Read More…]