All of the recipes in this collection of Easy Pantry Staple Recipes can be prepared with items you can easily stock. I'm also including lots of shopping and food storage tips so that hopefully we can spend less time at the grocery store and get more meals out of less effort.
I've had questions from many of you regarding the best way to prepare your kitchen during this difficult time so I'm sitting down this weekend with lots of coffee and some good music to write this post.
I think it's important to remember that we are all collectively going through this experience together. It's not one city or one state, but the world. Everyone is being affected in one way or another. While we know that social distancing is important to curb the spread of this virus, we can come together online in forums and on blogs to help each other feel connected and get through this.
At the end of this post you will find a list of my favorite recipes that call for what I consider to be pantry staples but first, let's talk about what to buy and how to safely store your food.
Tips for a Well Stocked Kitchen
The list below is what I stock and should only be used for reference. You should only buy what your family will eat. Most importantly, buy realistically and not out of panic. Hoarding will just lead to waste and potentially make it harder for your neighbors to stock their kitchens.
A good rule of thumb for items like canned and dry goods is to stock enough to last 3 months. For the more perishable items, try to stock enough to last two weeks, if you have the space, and replenish as needed.
Pantry Staples
Canned and Jarred Goods
Beans (kidney, pinto, black, cannellini, refried)
Tomato sauce
Tomato paste
Crushed tomatoes
Diced tomatoes
Whole tomatoes
Better than Bouillon Base (chicken, beef, vegetable)
Condensed soups for recipes (Cream of Chicken/Cream of Mushroom)
Ready to eat soups (Chicken Noodle, Tomato, etc.)
Canned fruit in juice (not syrup)
Peanut butter
Jelly and fruit spreads
Diced green chiles
Jalepenos
Hot sauce (like Cholula)
Sliced/chopped black olives
Evaporated milk
Pasta sauce
BBQ sauce
Light soy sauce
Minced garlic
Dry Goods and Baking Supplies
White and brown rice
Dry pasta (spaghetti, penne, rigatoni, fussili, orzo, etc.)
Grains (oatmeal, barley, farro, couscous, quinoa)
Bread crumbs
Cereal and granola
Tortillas and wraps
All purpose flour
Granulated/Powdered sugar
Cornstarch
Baking powder/Baking soda
Cornbread mix
Cake and brownie mixes
Tortilla chips
Dried fruits for snacking
Nuts for baking and snacking
Chocolate chips
A good collection of dry spices
Vanilla extract
Jello and pudding mixes
Vegetable and olive oil
Vinegars (balsamic, cider, rice)
Freezer Staples
Assorted frozen veggies (corn, peas, mixed, stir-fry)
Vacuum sealed meats including rotisserie chicken (more details below)
Frozen orange juice
Freezer meals (homemade or store-bought)
Ginger root
Frozen tots or fries
Ice cream/frozen yogurt
Refrigerator Staples
Eggs
Milk
Butter
Cheese (sharp cheddar/mozzarella/Monterey Jack/Parmesan/American)
Sour cream
Yogurt
Cream cheese
Bacon
Sausage and/or hot dogs
Shelf Stable Veggies (see storage tips below)
Onions
Potatoes (regular and sweet)
Bananas
Tomatoes
Lemons/Limes
Don't forget the pups and kitties. Grab an extra bag of kibble and/or canned foods to keep on hand.
Online Shopping Services
If you are unable to shop or would just prefer not to, take advantage of online grocery delivery services like Instacart and Amazon Fresh. Most grocery stores like Safeway offer delivery now as well.
Food Storage Tips
Storing Fruits and Vegetables
To get the most life out of shelf stable items like onions, potatoes, bananas, tomatoes, lemons and limes keep them out of the refrigerator and store them in a cool, dry place with good ventilation. Remove them from plastic bags and instead place them in bins or paper or mesh bags. Potatoes, especially, will soften much more quickly if refrigerated.
Most other fruits and veggies and anything that has been sliced open should be promptly refrigerated. Read this article for more tips and food storage times on Real Simple.
Leafy greens and herbs can be wrapped in paper towels and placed in sealed plastic storage bags before storing them in the crisper drawer of your refrigerator. Store-bought bagged greens are a great way to go as well but check expiration dates before buying and use or toss accordingly.
Freezing Soups, Stews, Chilis, and Sauces
Transfer the completely cooled recipe into freezer safe gallon-sized zippered plastic storage bags. Push out the excess air and close the bags. Lay them flat in your freezer until frozen solid and then the bags can be stacked to save space. Avoid freezing them in a stack initially or you may have trouble separating them. Be sure to label the bags with the contents and date.
To reheat the frozen item remove the bags from the freezer and refrigerate them overnight to safely thaw. Thawed soup, stews, chilis and sauces can then be reheated in a saucepan on the stove over medium heat, or in the microwave.
Vacuum Sealing to the Rescue
If you know me, you know I'm a vacuum sealing veteran. I buy most of my meats in bulk at Costco and when I arrive home I portion the meat out and vacuum seal it. This is just my usual routine but in times like this it's probably the most important thing you can do to limit shopping trips.
What you need to get started:
Meat and seafood I stock in my freezer (for the full list see my spreadsheet below):
Ground beef/turkey/pork
Top sirloin
Beef for stew
Chuck roast
Rotisserie chicken (see note below)
Boneless, skinless chicken breasts
Boneless chicken thighs
Pork tenderloin
Salmon/mahi mahi/cod filets
Shrimp
Costco's rotisserie chickens are less than the cost of an uncooked bird and the work is done for you. I buy at least two on every visit and when I get home I remove the meat from the bone and package it up into 3-cup portions. This is one of the most value-packed purchases you can make at Costco, especially if you freeze the meat for use over time. If refrigerated, rotisserie chickens must be used within 2 to 3 days, but if frozen, the meat will be fresh and tasty for several months or more.
There is such a great variety of recipes to make with rotisserie chicken. Soups, stews, chili, casseroles, sandwiches, and more!
Recipes to Make with Rotisserie Chicken
Always refer to the Cold Food Storage Chart for the Federal food safety guidelines.
Keep a Freezer Inventory
I have the good fortune to have a second refrigerator/freezer in my garage so to make things easier I keep track of what I have on hand with a simple freezer inventory spreadsheet. After adding or removing anything I update it. I can check this list when menu planning or before I head to Costco so I know exactly what I've got and exactly what I need. This is vital for me in my job as a recipe developer/food blogger but also super handy for anyone feeding a big family.
I can access Google Sheets from my phone so this list is with me wherever I go. It's an awesome tool.
All frozen meats and seafood should be safely thawed in your refrigerator overnight. Never leave frozen items on the counter to thaw.
Be Kind, Courteous, and Lend a Helping Hand
When you are out and about, smile at the people you pass. I can't tell you how much this can lift a mood, both yours and the recipient's. Tell your grocery store workers you appreciate them for being there. There are a lot of folks out there who deal with the public that could use a nice word or some simple gratitude.
If you are able to, offer to shop and/or cook for elderly neighbors or anyone who is in quarantine. Groceries and freezer meals can be dropped off at doorsteps with a nice note. Connect with your neighbors in email chains or neighborhood chat groups like Nextdoor.com to stay connected with what is going on in your neck of the woods.
Stay informed by checking the CDC website for updates.
Easy Pantry Staple Recipes
These are some of my favorite go-to recipes when I can't make it to the store or just want to make use of what I have on hand. They utilize a lot of the ingredients on my pantry staple lists above with just a few fresh ingredients thrown in.
Chicken Tortilla Casserole with Salsa Verde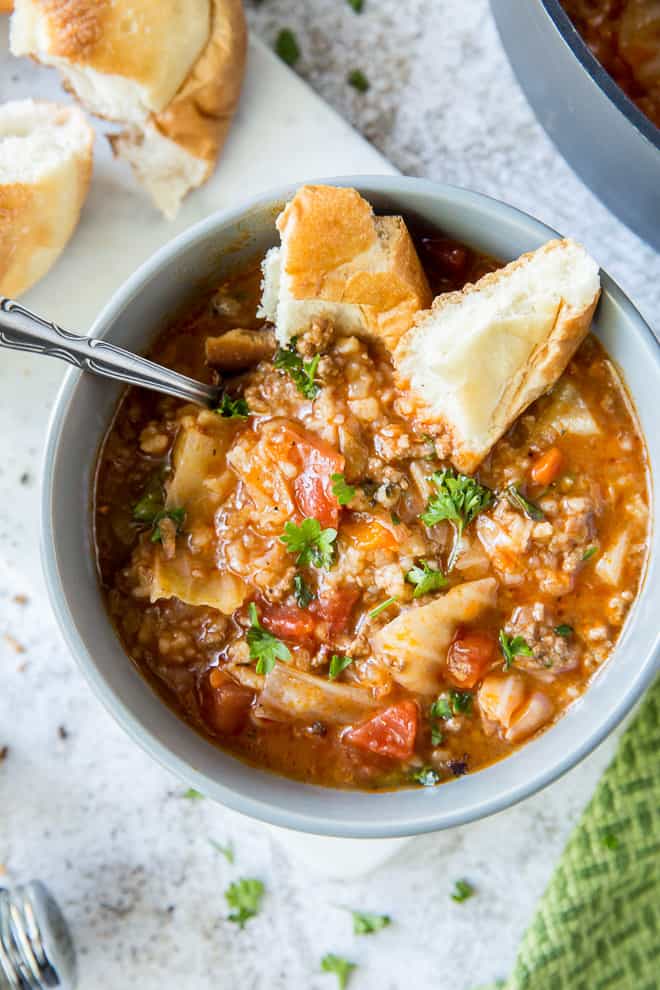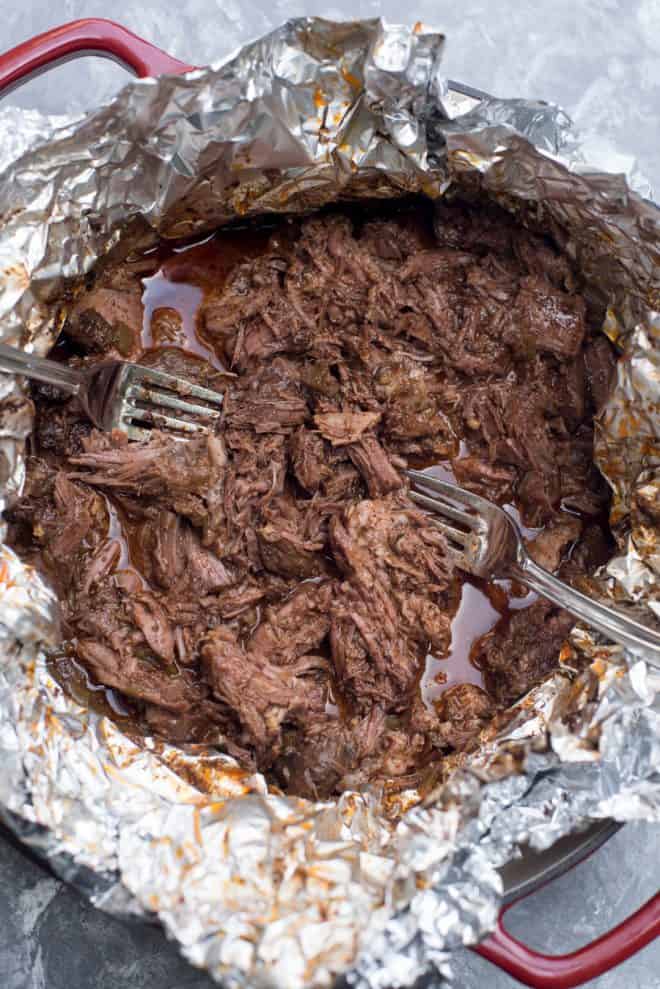 Chicken and Spinach Skillet Pasta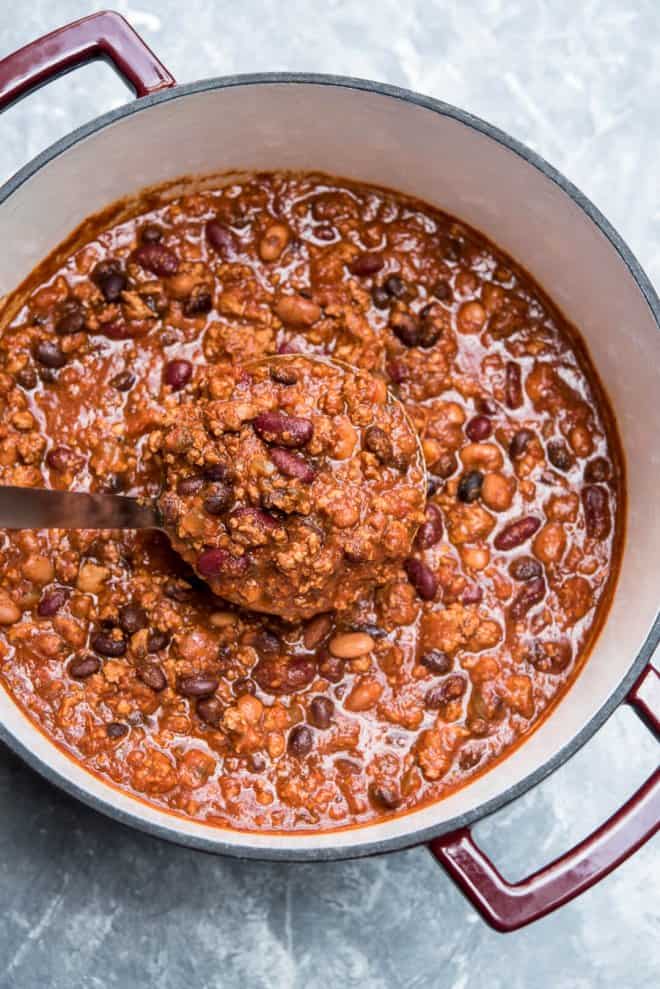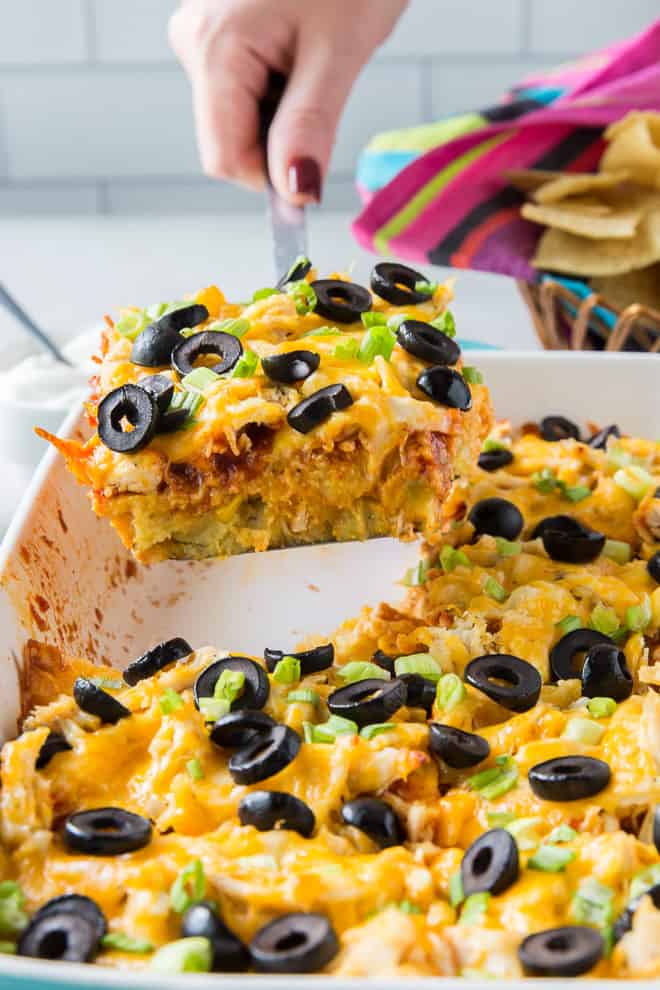 Green Chile Chicken Smothered Burritos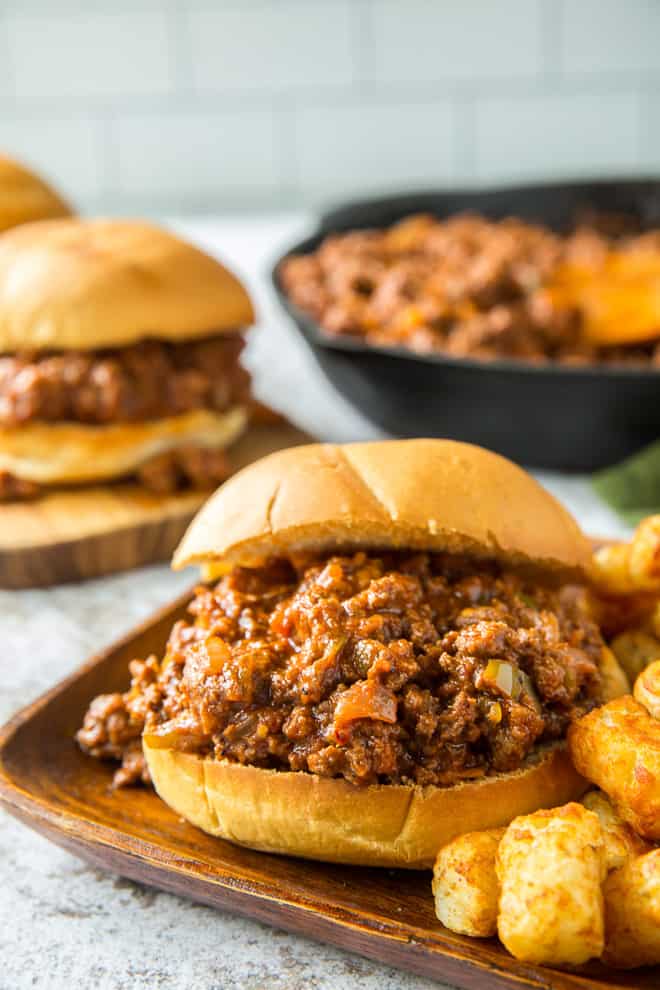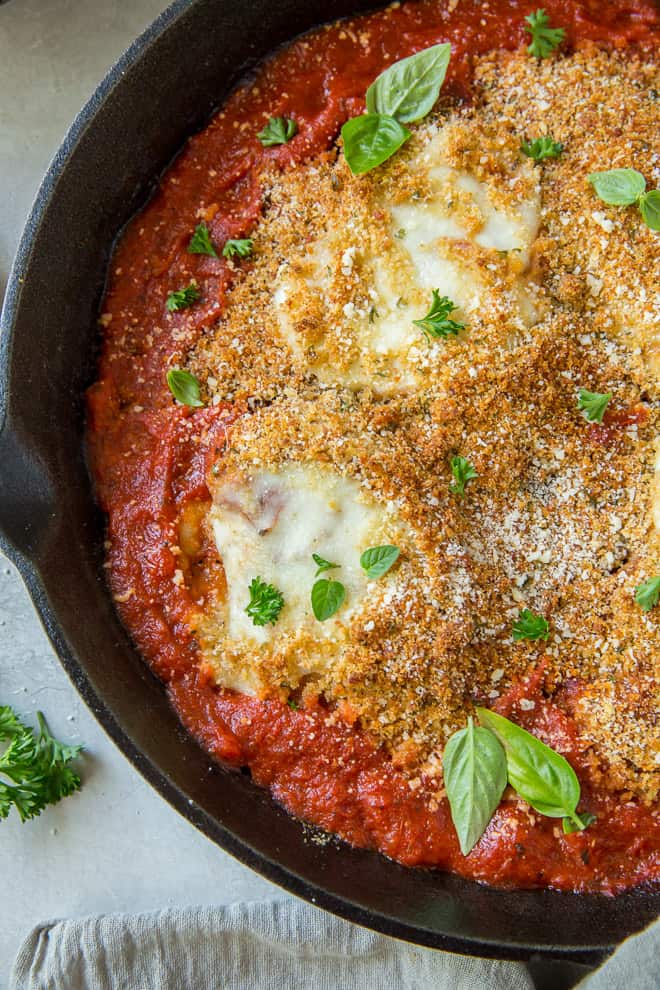 Freezer Friendly Beef and Bean Burritos
Skillet Sausage and White Beans with Spinach
Baked Chicken Teriyaki with Rice (stir fried frozen veggies on the side)
Tex-Mex Chicken and Rice Skillet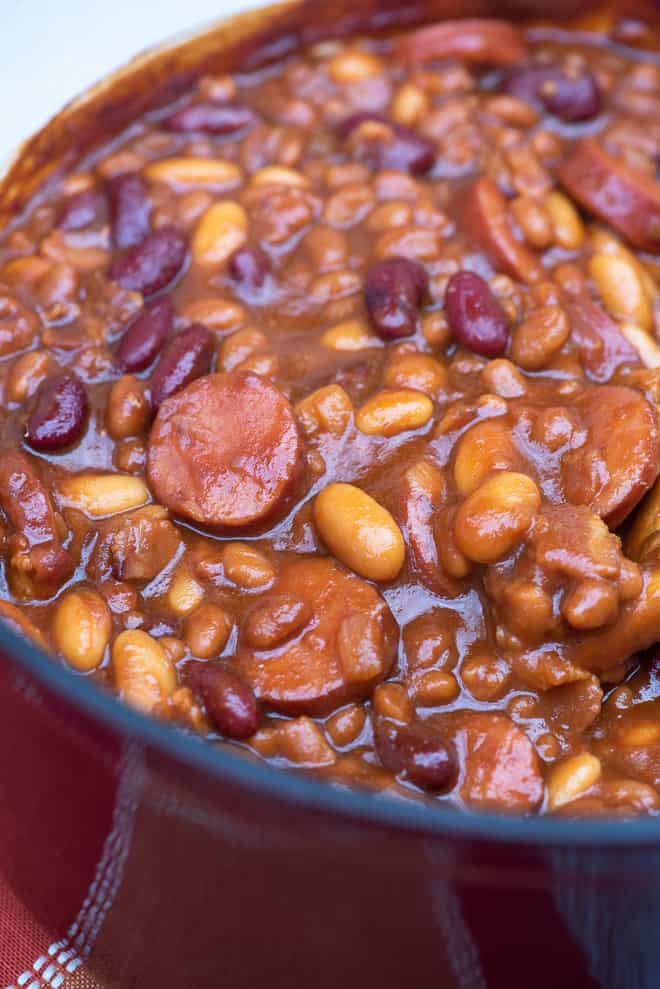 Kielbasa Baked Beans (over rice as a main)